Ticketed Spaces & Super Followers: Here's how to make bank on Twitter
Think your Tweets are priceless? Starting today, you could make over $50,000 by making your followers pay up to see your Tweets
Starting today, you can apply to be one of Twitter's first users of its new Ticketed Spaces and Super Follows with your audience.
Twitter is looking for a few users to trial the new features with their audiences before its released more broadly in the coming months. However, at this point the applications are only open to mobile users in the US with over 10,000 followers.
Twitter will take 3% of the cut until $50,000 profit, and $20,000 after
Hosts can earn up to 97% of the revenue from subscriptions, with Twitter not taking more than 3% until they earn over $50,000. After this point, Twitter's share increases to up to 20% of future earnings. 
To apply to be part of the test groups, open Twitter and navigate to the sidebar, then tap Monetization to learn more and see if you're eligible.
The company also recently introduced a tipping feature, and is integrating paid newsletters into its service.
Ticketed Spaces
Twitter's Ticketed Spaces are an exclusive one-time-only event offered to groups between 5 and 100 people. The admission fees to the live-audio conversation events will range from $1 – $999.
Twitter says the feature will 'facilitate closer connections between the host and their followers.' The feature also makes Spaces more competitive with Clubhouse, which doesn't yet have a ticketing feature.
Super Followers
Similarly, the Super Follow feature allows hosts to develop a more direct relationship with their most dedicated followers.
The system will work in a similar way to Only Fans, with followers paying to see exclusive content. Hosts can opt for price points of $2.99, $4.99 or $9.99 per month.
While it does allow hosts to charge for Tweets, Twitter has encouraged creators to get creative with their offerings. . For example, a creator could offer subscribers exclusive access to Q&A sessions.
What will Twitter Blue subscribers get?
Earlier this month, Twitter also started rolling out their new premium subscription service, 'Twitter Blue' in a bid to monetise the platform.
The feature is in its trial stages in Australia and Canada. The new subscription will give followers a host of premium features and perks, similar to Patreon for $4.50 AUD a month.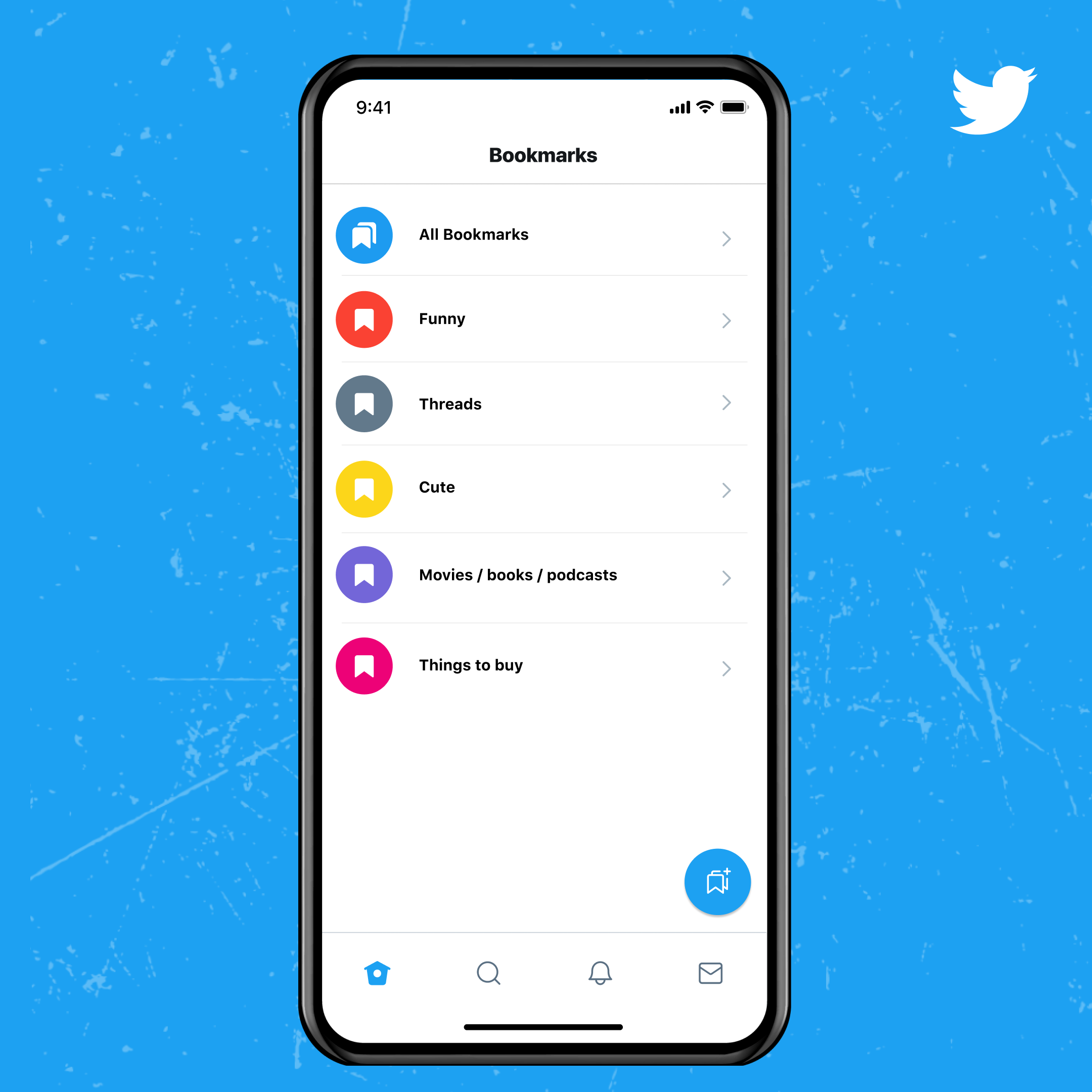 Bookmark Folders: This feature will allow users to organise their saved Tweets
Undo Tweet: With Undo Tweet, users can set a timer of up to 30 seconds to click undo before the post goes live.
Reader Mode: The new easy-to-read text will make long threads easier to read
Some more stories for you:
Ukraine suspects group linked to Belarus in cyberattack
Kyiv believes a hacker group linked to Belarusian intelligence carried out a cyberattack that hit Ukrainian government websites this week
The group used malware similar to that used by one tied to Russian intelligence, a senior Ukrainian security official said.
Kyiv believes a cyberattack that hit Ukrainian government websites this week was carried out by a hacker group linked to Belarusian intelligence, according to a senior Ukrainian security official.
The attack used malware similar to that used by a group tied to Russian intelligence, defacing government websites with threatening messages.
Serhiy Demedyuk, deputy secretary of the national security and defense council, told Reuters that Ukraine blamed Friday's attack on a group known as UNC1151, adding that the attack was cover for more destructive actions behind the scenes.
The attack splashed websites with a warning to "be afraid and expect the worst" at a time when Russia has amassed troops near Ukraine's borders, and Kyiv and Washington fear Moscow is planning a new military assault on Ukraine.
White House Press Secretary Jen Psaki:
"We have information that indicates Russia has already prepositioned a group of operatives to conduct a false flag operation in eastern Ukraine. The operatives are trained in urban warfare and is using explosives to carry out acts of sabotage against Russia's own proxy forces. Our information also indicates that Russian influence actors are already starting to fabricate Ukrainian provocations in state and social media to justify a Russian intervention."
Russia has dismissed such fears as "unfounded".
Meanwhile, Canadian Foreign Minister Melanie Joly is set to travel to Ukraine's capitol, Kyiv, next week to reaffirm support for Ukrainian sovereignty and to reinforce efforts to deter "aggressive actions" by Russia, according to Ottawa on Saturday.
Joly released a statement, saying in part (quote):
"The amassing of Russian troops and equipment in and around Ukraine jeopardizes security in the entire region. These aggressive actions must be deterred."
Canada, with a sizeable and politically influential population of Ukrainian descent, has taken a hard line with Moscow since the annexation of Crimea in 2014 – imposing punitive measures on more than 440 individuals and entities.
Prime Minister Justin Trudeau's office said that he spoke to Ukrainian President Volodymyr Zelenskiy on Tuesday and "emphasized that any military incursion into Ukraine would have serious consequences, including coordinated sanctions.'
Apple becomes world's first $3 trillion company
Apple has become the first US company to hit $3 trillion in market capitalisation
The tech giant has praised investor confidence that the iPhone maker will keep launching best-selling products.
The company is exploring new markets such as automated cars and the metaverse.
On the first day of trading in 20-22, the company's shares hit a record of $182USD in mid-day trading.
It's the first to reach the milestone as investors bet that consumers will continue to shell out top dollar for products.
Apple now accounts for around 7 percent of the S&P 500, which is up from as little as 5 percent in June and back in line with where it started 2021.
YouTube reaches deal with Disney amid rocky negotiations
YouTube has reached a deal with Walt Disney to distribute all Disney-owned channels on its platform
YouTube has reached a deal with the Walt Disney Company to distribute all Disney-owned channels on streaming service, YouTube TV.
The agreement comes two days after talks broke down and led to a blackout.
As a result of the deal being reached, YouTube stated that the monthly price had reverted back to $64.99.
The streamer, owned by Google's Alphabet company, dropped the price to $49.99 earlier, after initial talks broke down.
"We are pleased to announce that after a brief disruption, we have reached a new distribution agreement with Google's YouTube TV for continued carriage of our portfolio of networks," Disney said in a statement. "We appreciate Google's collaboration to reach fair terms that are consistent with the market, and we're thrilled that our robust lineup of live sports and news plus kids, family and general entertainment programming is in the process of being restored to YouTube TV subscribers across the country.
YouTube TV said that it has started to restore access to the Disney-owned properties on its service, including local ABC stations, which will return "over the course of the day."
YouTube TV stated that those who have cancelled their subscription due to losing access to Disney-owned channels, "hopes to welcome them back" due the agreement.