Democracy takes a huge hit in Hong Kong
Hong Kong's Chief Executive leader Carrie Lam defends her government's raids on pro-democracy news organisation, Apple Daily.
The Chief Executive leader of Hong Kong, Carrie Lam has responded to criticisms of her government's move to raid the publication, Apple Daily.
Lam says the criticisms are "beautifying" acts that have ultimately endangered national security.
The leader believes the media "has the ability to grasp what types of activities would endanger national security".
Hong Kong leader says 'it's fine to criticise the government'
She says "it is fine to criticise the Hong Kong government, but if there is an intent or organised activity to incite or subvert the government, that's another thing."
Lam says the national security measures are "preventive and penalising" and believes allegations that the laws are suppressing freedom of speech are "wrong".
Article 23
It comes as the leader flags that she may not be able to legislate Article 23 of the city-state's Basic Law.
Article 23 provides that Hong Kong must enact a range of laws that work in accordance with the national security law that was imposed by Beijing this time last year.
Fauci says the US is moving in the "wrong direction" against Covid-19
US Chief Medical Advisor Anthony Fauci says the US is moving in the "wrong direction" when it comes to combating the nation's new wave of Covid-19 infections
Fauci says a booster shot may help slow the spread of Covid-19 and reduce hospitalisations for vulnerable Americans.
Around half of Americans are fully vaccinated, but experts fear daily deaths could soar back up to 4,000 a day as the Delta variant spreads.
The Committee on Immunisation discussed the possibility of introducing a third booster shot last week. Fauci says the new data should push the country in that direction.
It comes as Israel's health ministry released statistics showing Pfizer's Covid-19 jab is 39% effective in keeping people from getting infected by the delta variant. However, is significantly reduces hospitalisations.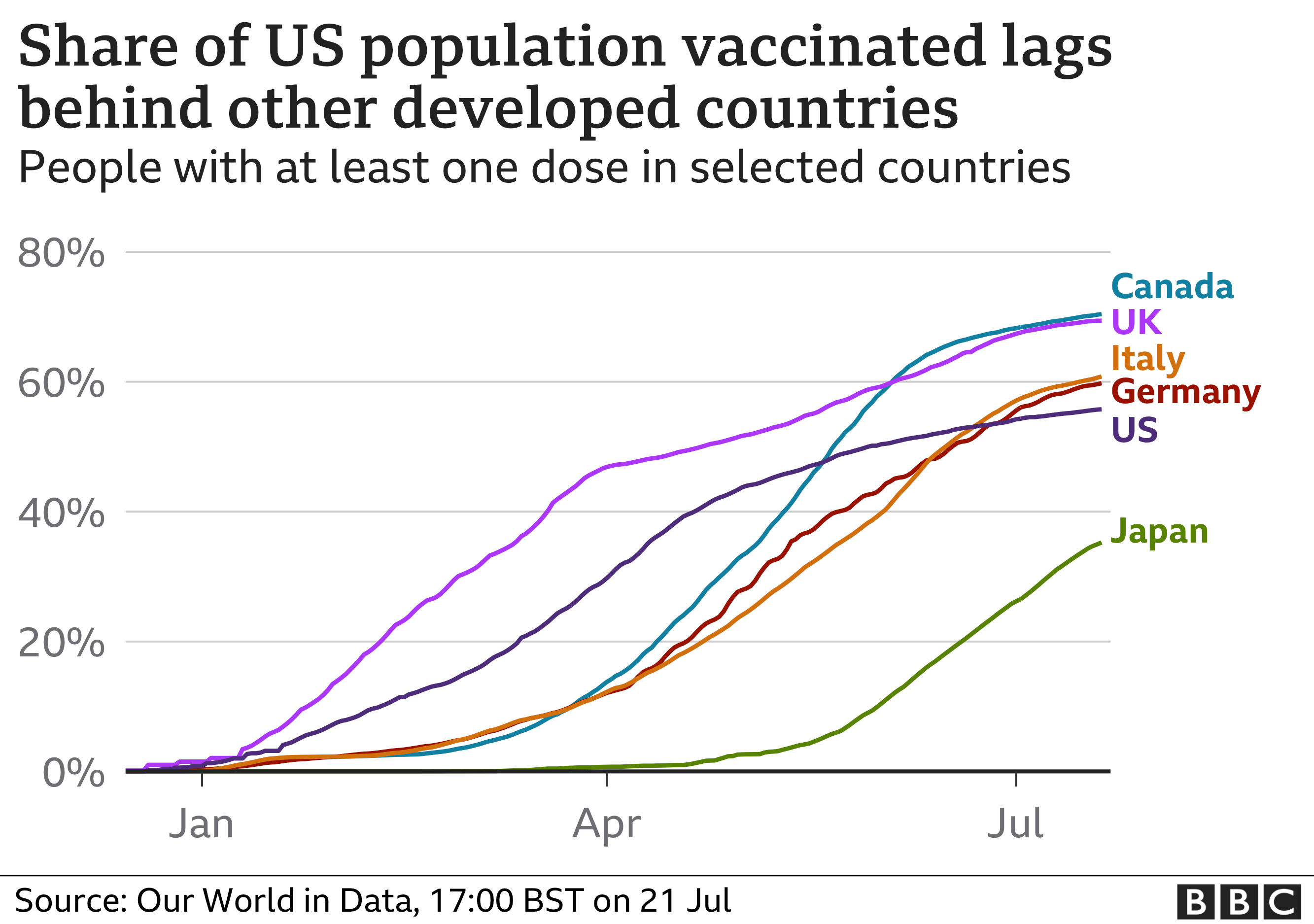 Fortress Australia faces anti-lockdown protests as case numbers rise
As a number of states in Fortress Australia amp up Covid-19 restrictions, authorities remain concerned over rising cases and protests
Covid-19 restrictions are continuing in the Australian cities of Melbourne, Sydney and Adelaide today. This comes as so called 'Fortress Australia' faces a growing number of cases in New South Wales.
Meanwhile, Victoria's premier, Daniel Andrews says he is "optimistic." Victoria plans to lift certain restrictions on Tuesday at midnight. 
Anti-lockdown protests across the country
Over the weekend, thousands of protesters gathered in various cities around the nation to protest Covid-19 stay at home orders. 
It comes as some residents dub the nation "fortress Australia" over harsh border policies. These have seen the country largely cut off from most parts of the world for months. 
Marc Stears from Sydney Uni's policy labs believes "Australians have been willing to put up with restrictions which elsewhere in the democratic world would have been entirely politically impossible".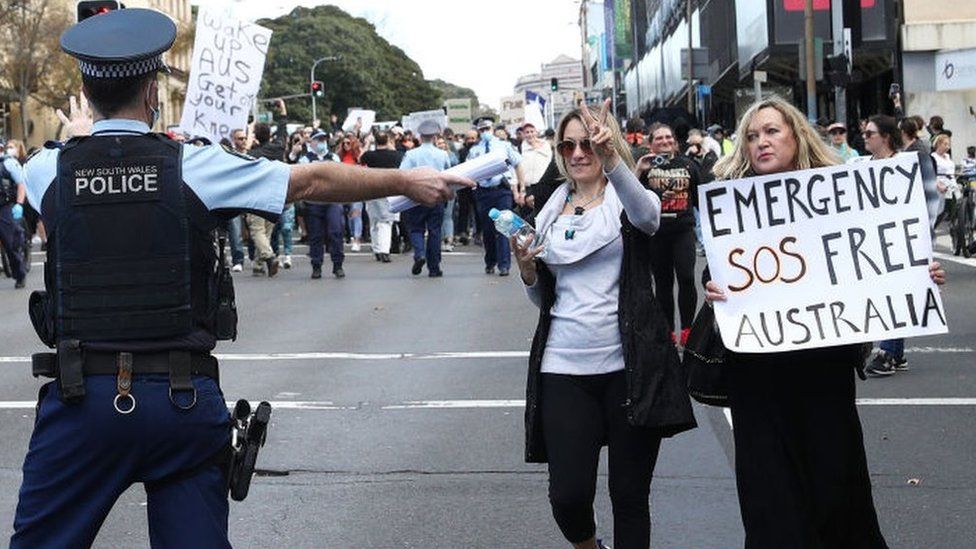 Australia's vaccine rollout
A recent ABC survey found that around 80 percent of residents are comfortable with strong border policies until authorities bring the pandemic under control.
It comes as the country's total vaccination rate stands at 11 percent – making it the lowest ranking OECD nation for vaccination rollout. 
Travel bubble bursts between Australia and NZ
New Zealand has suspended its travel bubble with Australia
The nation has halted its travel bubble arrangements for at least eight weeks as Australia continues to battle against the delta variant of COVID-19.
New Zealand Prime Minister Jacinda Ardern fronted the media and stated that "the Delta variant has materially changed the risk profile". 
From 11:59pm tonight, Australians will be unable to travel to New Zealand on a quarantine-free flight
This restriction will be in place for at least the next eight weeks.
The trans-tasman route is already closed to travellers flying into New Zealand from New South Wales, Victoria and South Australia as those states battle COVID-19 outbreaks. 
Constant disruption to trans-Tasman travel bubble
Flights to New Zealand inside the bubble have been paused and restarted as different Australian states have experienced COVID-19 outbreaks. 
"For the next seven days, we will have managed return flights for New Zealanders from all states and territories.