Wuhan lab leak: "I'm not naive enough to absolutely write this off"
Australian scientist Danielle Anderson was the only foreign researcher at the Wuhan virology lab. Now, she's speaking out for the first time.
Australian scientist Danielle Anderson was the only foreigner to undertake research at the notorious Wuhan Institute of Virology's BSL-4 lab. She worked at the lab until November 2019, just months before the initial outbreak of Covid.
The Covid pandemic has been rife with conspiracy theories since its emergence. The most popular of these theories is that Chinese scientists manufactured the virus in the lab.
Some theorise it either leaked out by accident, or as an act of biological warfare. China's lack of transparency over Covid's origins have only fuelled these rumours.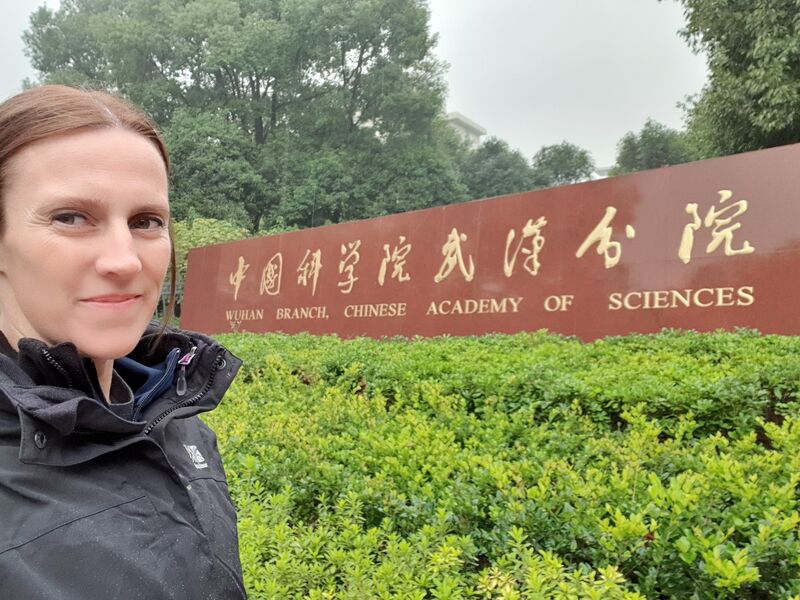 "It was just a regular lab"
Anderson says that inaccurate reporting has given the public and false perception of the Wuhan lab.
"It's not that it was boring, but it was a regular lab that worked in the same way as any other high-containment lab," Anderson says. "What people are saying is just not how it is."
Anderson also says she was 'impressed' with the institute's maximum biocontainment lab which has the highest biosafety rating.
There were strict protocols and requirements aimed at containing the pathogens being studied, Anderson says researchers needed to train for 45 hours before being certified to work independently in the lab.
"It's very, very extensive," she said.
"The pandemic is something no one could have imagined on this scale," she said. "The virus was in the right place at the right time and everything lined up to cause this disaster."
Anderson said no one she knew at the Wuhan institute was ill toward the end of 2019. Moreover, there is a procedure for reporting symptoms that correspond with the pathogens handled in high-risk containment labs.
"If people were sick, I assume that I would have been sick—and I wasn't," she said. "I was tested for coronavirus in Singapore before I was vaccinated, and had never had it."
Last month, 18 scientists writing in the journal Science called for an investigation into Covid-19's origin amid rumours of the virus leaking from the lab.
Anderson says that while unlikely, it's not entirely impossible that the virus escaped the facility.
If presented with evidence that such an accident spawned Covid-19, Anderson "could foresee how things could maybe happen," she said. "I'm not naive enough to say I absolutely write this off."
Although she remains firm in her belief that the virus emerged from 'natural sources' Anderson does think China should assist with an investigation to nail down Covid's origin.
She said she's dumbfounded by the portrayal of the lab by some media outside China, including attacks on scientists who worked at the lab.
Anderson herself has also been the victim of violent threats and misinformation, which led her to filing a police report last year.
Indonesia's inflation soars to a 5-year high
Indonesia's inflation rate has hit a five-year high, as businesses continue to pass rising costs onto consumers
As countries around the world deal with the rising cost of living, Indonesia's inflation rate has exceeded predictions.
The country's consumer price index rose just above 4 percent in June, which is the biggest year-on-year climb since 2017.
This blew the Bank of Indonesia's estimates out of the water, with the Bank expecting a rise of between 2 and 4 percent.
Experts say June's inflation was largely triggered by red chilies, cayenne pepper, cooking oil, and shallots.
Prices of food, beverages, and tobacco all rose above 8 percent, and transportation is also helping drive inflation, especially in airline passenger fees due to high fuel costs.
Several dead after horror shooting at Copenhagen shopping centre
Several people are dead after a gunman opened fire at a shopping centre in Copenhagen
A mass shooting incident in one of Denmark's largest shopping centres has left several people dead and others injured.
A 22-year-old Danish man has been arrested, with police refusing to rule out the attack being an act of terrorism.
Authorities arrived at Field's mall in the Danish capital late on Sunday afternoon local time, as people were told to stay put and wait for assistance.
Local media has published images of terrified shoppers running for safety, with eyewitnesses describing panic as gunfire echoed through the shopping centre.
Singer Harry Styles was due to perform in the city, but the concert has been cancelled. Attendees have asked to leave Copenhagen's Royal Arena.
The multi-storey shopping mall where the attack occurred is around 5 kilometres south of downtown Copenhagen.
U.S. watching China 'very closely' over Taiwan
The United States is watching China 'very closely', but a top official says an attack on Taiwan is 'not imminent'
China views Taiwan as a breakaway province that must be reunified with the mainland, and by force, if necessary.
United States Chairman of the Joint Chiefs of Staff Mark Milley told the BBC that China is developing a capability to attack Taiwan at some point in time.
Milley says whether or not the nation does this is a political and policy choice, based on how the Chinese view the cost and risk-benefit at the time.
Beijing has accused Washington of supporting Taiwan's independence vowing to 'crush' any such attempt.
Back in May, U.S. President Joe Biden said China was "flirting with danger" by flying warplanes close to Taiwan. The President has vowed to protect the island militarily if required.