Women will suffer "unspeakable harm" as Taliban retakes Afghanistan
The Taliban has taken over Afghanistan's capital city, Kabul. What does this mean for the country's women and girls?
Afghanistan's former president Ashraf Ghani fled the country only hours ago. He left officials with the duty of 'handing over' the palace to Taliban militants.
A Taliban security member told media that "no blood was shed in the handover". He alson said there is a "peaceful handover of government facilities ongoing across the country."
This comes as de facto leader Mullah Baradar has issued this message in congratulations to the Taliban on the group's declaration of the 'Islamic Emirate of Afghanistan'.
As the Taliban continues to move to take over the country, this leaves the future of Afghan girls and women in the lurch.
What will the Taliban's takeover mean for women and girls?
As the Biden government withdraws troops from Afghanistan, women and girls are left behind. This month, the Biden government begun evacuating thousands of Afghans who are at risk of retribution for helping US forces. Meanwhile, these discussions have majorly left out the potential ramifications for women and girls across the country.
During its previous rule between 1996 and 2001, the Taliban banned women from working. Girls were also forbidden from attending school after the age of 8.
But the US occupation of Afghanistan has brought Western values to the country – and with it, more freedom for women. This freedom would be unlikely to survive a takeover by the fundamentalist Taliban.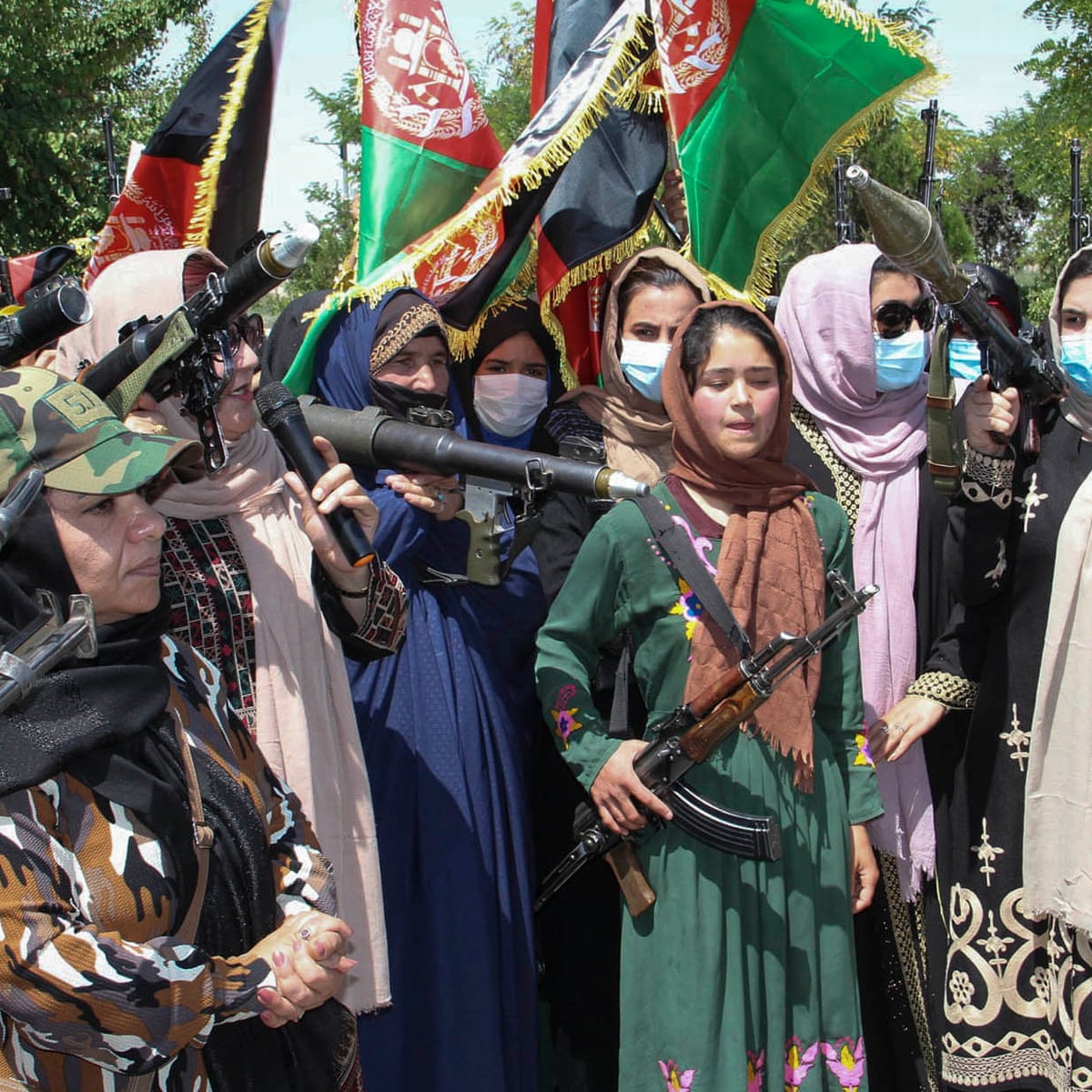 "They'll sell women out just as quickly as anyone else will"
According to 2020 figures from the US Agency for International Development, almost 40% of the roughly 9 million children enrolled in school in Afghanistan are girls. About 100,000 girls are studying at public and private universities, the Afghan Ministry of Higher Education says.
"The second the government comes under a bit of pressure or looks for some negotiating bargaining chip, they'll sell women out just as quickly as anyone else will," said Fatima Ayub, a Washington-based Afghan researcher.
"I'm afraid Afghan women and girls are going to suffer unspeakable harm"

Former US president Bush
"They're just going to be left behind to be slaughtered by these very brutal people," said former US president Bush. "It just breaks my heart". Meanwhile, US Republicans say the country must continue to push western values through soft power around the world.
However, the Taliban's attitude towards women and girls isn't consistent across the board. "There's no clarity. The Taliban mention an 'Islamic framework'. However, there are no details as to what that looks like," said Hosna Jalil, former deputy minister of women's affairs.
This is not to say that Afghan women weren't fighting for their rights before US occupation. One academic and former minister says that Western powers creating an "enabling environment". Muqadessa Yourish, a former deputy minister for commerce and industry and a lecturer at the American University of Kabul says, "it took the risking of Afghan lives to build on these opportunities".
"Those women would have done their work and their struggle irrespective of whether there were Americans, British or other foreigners to help them," she said.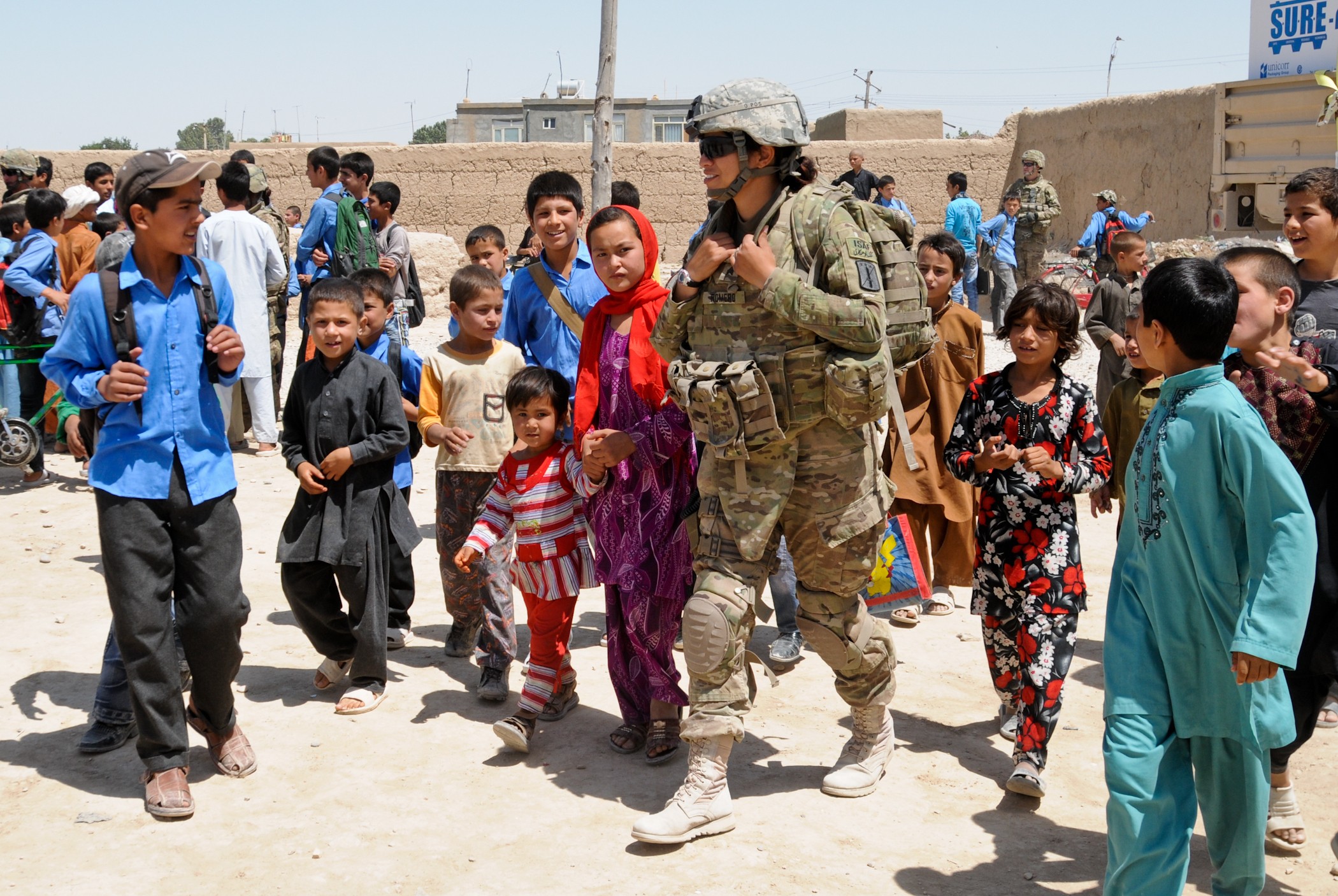 Human rights abuses, horrific violence and corruption
Of course, any gains made in Afghanistan for women came alongside with horrific abuses of power and human rights violations.
Asked if he had "any message" for Afghan women, Biden recounted an encounter years before with an Afghan schoolgirl. She had pleaded for US troops to stay so she could become a doctor.
"It was… it was heartbreaking," Biden said.
North Korea condemns AUKUS security alliance
North Korea has condemned a new security pact between the US, UK and Australia, saying it could trigger a "nuclear arms race"
A North Korea Foreign Ministry official stated that the Aukus deal would "upset the strategic balance in the Asia-Pacific region".
The deal will see the US and UK give Australia the technology to build nuclear-powered submarines.
The AUKUS agreement is being widely viewed as an effort to counter China's influence in the contested South China Sea.
The security pact was announced last week by the leaders of the US, UK and Australia and will cover cruise missiles, A.I technologies and others including the nuclear subs.
Last week, North Korea carried out two major weapons tests concerning surrounding nations such as Japan.
Those tests included that of a long-range cruise missile and a ballistic missile.
Hong Kong leaders select powerful 'patriots only' committee
Hong Kong's political elite have begun the process to select the powerful committee that will ultimately choose the city-state's next leader
5,000 Hong Kong residents are part of the group who began voting on Sunday for the election committee candidates.
The city's ruling class is voting for a 1,500 seat Election Committee and in December, this committee will appoint 40 of the city's 90 legislators
In 2021, the group will then pick Hong Kong's next Beijing-approved leader. 
This election is the first since Beijing implemented major changes to the city's electoral system , ensuring only Chinese patriots would be eligible to gain a position of power.
Hong Kong's Chief Executive Carrie Lam says "the whole objective of improving the electoral system is to ensure patriots administer Hong Kong".
Lam continued saying: "I doubt very much that another government or country will allow the public election of people whose mission is to undermine the national interest."
Does an apology make it acceptable to kill innocent children? | ticker VIEWS
The United States Military apologises for mistakeningly killing innocent Afghan civilians, including children, in its recent drone strike
U.S. Marine Gen. Frank McKenzie, head of United States Central Command, is calling the drone strike a "tragic mistake" and says innocent civilians were the victims.
The U.S. military thought it had targeted an Islamic State group's "facilitator" and diminished an imminent terror threat as it withdrew from Afghanistan.
The US military got it devastatingly wrong, killing ten innocent members of a family, including seven children.
Is an apology enough?
The head of the U.S Central Command has issued an apology. Although, questions immediately emerge on how an apology can ever be sufficient for taking the lives of innocent people.
The world of terror changed after the 9/11 terrorist attacks. The members of the extremist group responsible were immediately labelled terrorists. The leaders of the group were hunted down, as they should be.
However, it seems ironic when America "accidentally" takes the lives of innocent civilians, that an apology is supposed to make the chilling miscalculation acceptable.
Accountablity for killing innocent civilians
The drone strike killed a longtime aid worker for a U.S group, including two other adults and seven children.
The U.S intelligence was wrong by assuming the aid worker was an imminent terror threat. They decimated the car in front of loved ones and onlookers.
Reports suggest the military is exploring compensation payments for the families of the victims. However, compensation will never bring back their loved ones.
The latest grim miscalculation calls into question the reliability of U.S. intelligence and the safeguards in the controls over the use of lethal drones by the U.S. worldwide.
It casts doubt on the Biden administration's ability to target threats without a U.S. footprint. There have been no talks if any individuals will be held to account.
This horrible mistake killed innocent people who supported America. Protocols must change to prevent this from ever happening again.
A lasting thought, does this make America terrorists too? According to definition, no.