Women will suffer "unspeakable harm" as Taliban retakes Afghanistan
The Taliban has taken over Afghanistan's capital city, Kabul. What does this mean for the country's women and girls?
Afghanistan's former president Ashraf Ghani fled the country only hours ago. He left officials with the duty of 'handing over' the palace to Taliban militants.
A Taliban security member told media that "no blood was shed in the handover". He alson said there is a "peaceful handover of government facilities ongoing across the country."
This comes as de facto leader Mullah Baradar has issued this message in congratulations to the Taliban on the group's declaration of the 'Islamic Emirate of Afghanistan'.
As the Taliban continues to move to take over the country, this leaves the future of Afghan girls and women in the lurch.
What will the Taliban's takeover mean for women and girls?
As the Biden government withdraws troops from Afghanistan, women and girls are left behind. This month, the Biden government begun evacuating thousands of Afghans who are at risk of retribution for helping US forces. Meanwhile, these discussions have majorly left out the potential ramifications for women and girls across the country.
During its previous rule between 1996 and 2001, the Taliban banned women from working. Girls were also forbidden from attending school after the age of 8.
But the US occupation of Afghanistan has brought Western values to the country – and with it, more freedom for women. This freedom would be unlikely to survive a takeover by the fundamentalist Taliban.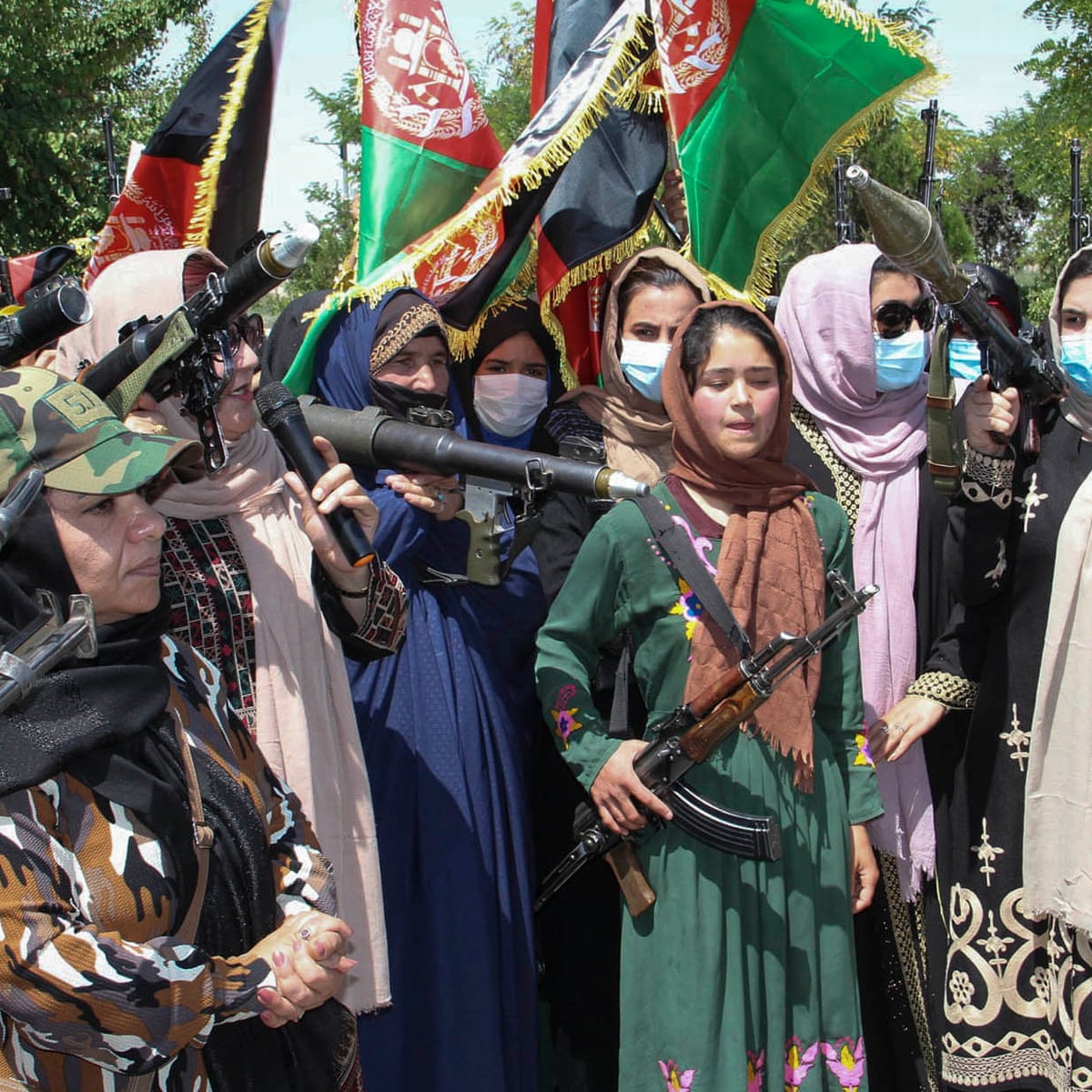 "They'll sell women out just as quickly as anyone else will"
According to 2020 figures from the US Agency for International Development, almost 40% of the roughly 9 million children enrolled in school in Afghanistan are girls. About 100,000 girls are studying at public and private universities, the Afghan Ministry of Higher Education says.
"The second the government comes under a bit of pressure or looks for some negotiating bargaining chip, they'll sell women out just as quickly as anyone else will," said Fatima Ayub, a Washington-based Afghan researcher.
"I'm afraid Afghan women and girls are going to suffer unspeakable harm"

Former US president Bush
"They're just going to be left behind to be slaughtered by these very brutal people," said former US president Bush. "It just breaks my heart". Meanwhile, US Republicans say the country must continue to push western values through soft power around the world.
However, the Taliban's attitude towards women and girls isn't consistent across the board. "There's no clarity. The Taliban mention an 'Islamic framework'. However, there are no details as to what that looks like," said Hosna Jalil, former deputy minister of women's affairs.
This is not to say that Afghan women weren't fighting for their rights before US occupation. One academic and former minister says that Western powers creating an "enabling environment". Muqadessa Yourish, a former deputy minister for commerce and industry and a lecturer at the American University of Kabul says, "it took the risking of Afghan lives to build on these opportunities".
"Those women would have done their work and their struggle irrespective of whether there were Americans, British or other foreigners to help them," she said.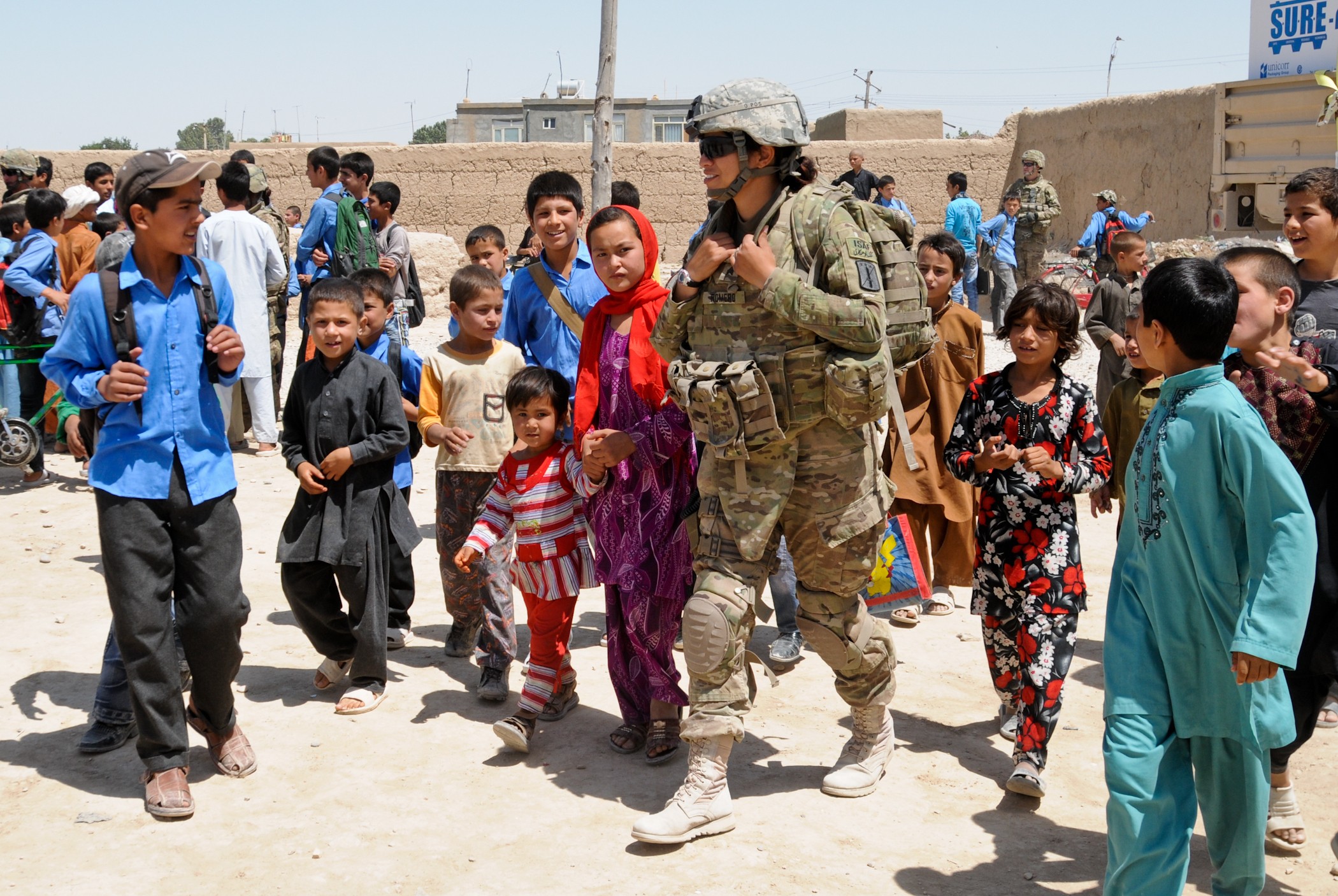 Human rights abuses, horrific violence and corruption
Of course, any gains made in Afghanistan for women came alongside with horrific abuses of power and human rights violations.
Asked if he had "any message" for Afghan women, Biden recounted an encounter years before with an Afghan schoolgirl. She had pleaded for US troops to stay so she could become a doctor.
"It was… it was heartbreaking," Biden said.
North Korea fires short-range ballistic missile
The launch continues a provocative streak in weapons testing as a US aircraft carrier visits South Korea
The launch was detected by South Korean and US militaries, who are currently conducting their annual joint military exercises in the region.
The US aircraft carrier USS Carl Vinson is also taking part in the exercises, in a show of force against North Korea's continued nuclear and missile testing.
North Korea has conducted a series of missile and nuclear tests in recent months, despite international condemnation and UN sanctions.
The latest launch comes just days after North Korea test-fired a new type of anti-aircraft missile, and as the US prepares to deploy its THAAD anti-missile system in South Korea.
The US has also sent a naval strike group to the region in a show of force, and is reportedly considering additional sanctions against North Korea.
Super Typhoon Noru smashes into the Philippines
Super Typhoon Noru is continuing to strengthen as it approaches the northern Philippines.
The storm is expected to make landfall late Sunday afternoon local time and could bring damaging winds and heavy rains to the region.
Noru is currently a Category 3 storm on the Saffir-Simpson Hurricane Wind Scale, with maximum sustained winds of 115 mph (185 km/h).
The typhoon is expected to bring heavy rains and strong winds to the Philippines, which could lead to significant damage.
If you are in the path of Super Typhoon Noru, be sure to take all necessary precautions to protect yourself and your property from the storm.
Stay tuned to local news and weather reports for the latest information on the typhoon's path and expected impacts.
Iran cuts internet access over "hijab violation"
Iranian authorities say they will restrict internet access in the country until calm is restored to the streets
Protests over the death of a young woman in the custody of the morality police continue to rock the Islamic Republic.
Thousands of Iranians have taken to the streets in protest since the death last week of 22-year-old Mahsa Amini, who was apprehended in Tehran and taken to a "re-education center," apparently for not wearing her hijab properly.
Amini's death has sparked outrage among Iranian women, who have long been subject to repressive rules mandating their dress and behavior.
In recent years, the government has stepped up its enforcement of these rules, with morality police attacking women for offenses such as wearing loose headscarves or talking to men in public.
The death of Amini, who was reportedly beaten in custody, has galvanized young Iranians who are fed up with the repression they have faced for their entire lives.
In addition to taking to the streets, they are using social media to spread the word about the protests and to call for an end to the government's oppressive policies.
It remains to be seen whether the current wave of protests will lead to lasting change in Iran. But one thing is clear: the country's young people are no longer willing to tolerate the status quo.