Women will suffer "unspeakable harm" as Taliban retakes Afghanistan
The Taliban has taken over Afghanistan's capital city, Kabul. What does this mean for the country's women and girls?
Afghanistan's former president Ashraf Ghani fled the country only hours ago. He left officials with the duty of 'handing over' the palace to Taliban militants.
A Taliban security member told media that "no blood was shed in the handover". He alson said there is a "peaceful handover of government facilities ongoing across the country."
This comes as de facto leader Mullah Baradar has issued this message in congratulations to the Taliban on the group's declaration of the 'Islamic Emirate of Afghanistan'.
As the Taliban continues to move to take over the country, this leaves the future of Afghan girls and women in the lurch.
What will the Taliban's takeover mean for women and girls?
As the Biden government withdraws troops from Afghanistan, women and girls are left behind. This month, the Biden government begun evacuating thousands of Afghans who are at risk of retribution for helping US forces. Meanwhile, these discussions have majorly left out the potential ramifications for women and girls across the country.
During its previous rule between 1996 and 2001, the Taliban banned women from working. Girls were also forbidden from attending school after the age of 8.
But the US occupation of Afghanistan has brought Western values to the country – and with it, more freedom for women. This freedom would be unlikely to survive a takeover by the fundamentalist Taliban.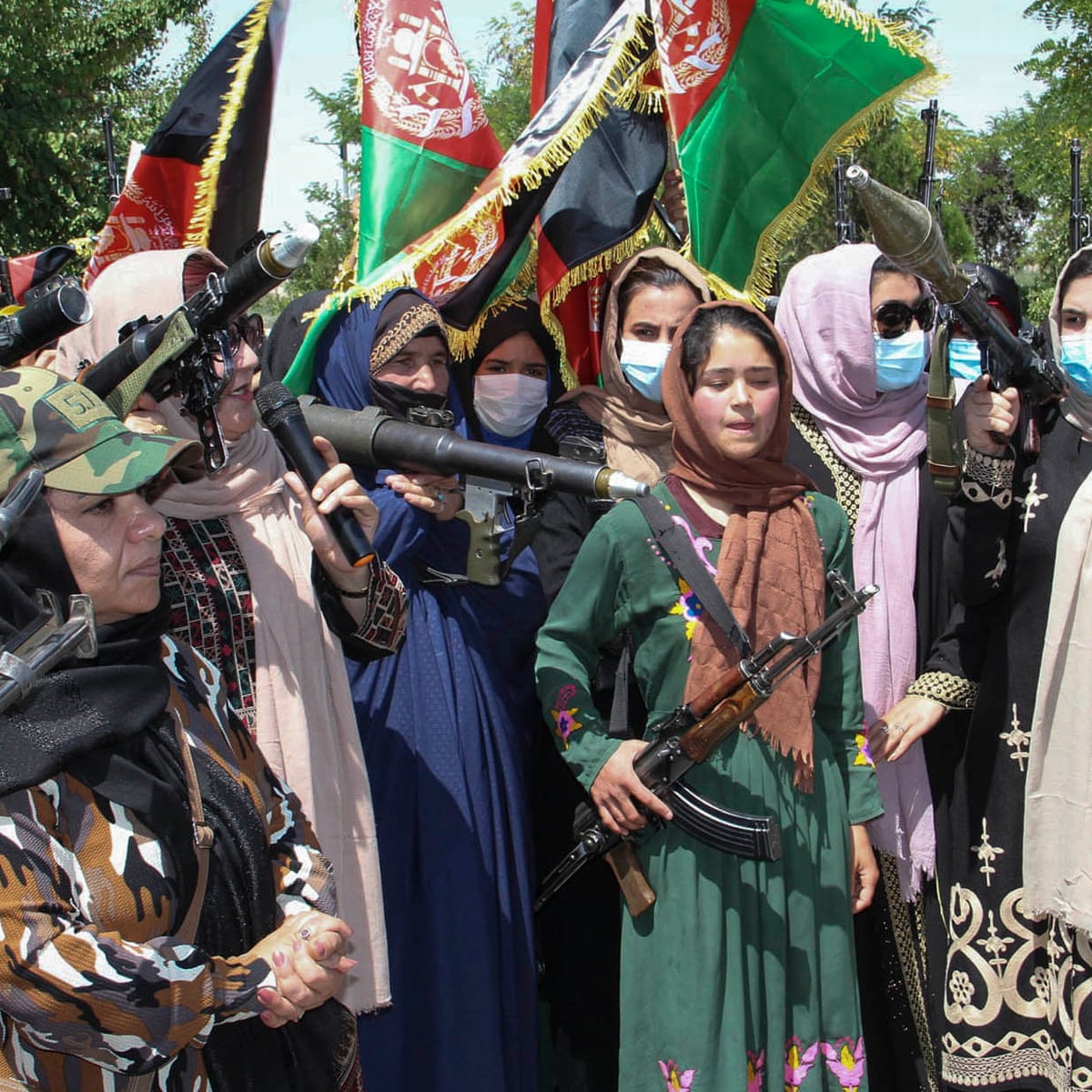 "They'll sell women out just as quickly as anyone else will"
According to 2020 figures from the US Agency for International Development, almost 40% of the roughly 9 million children enrolled in school in Afghanistan are girls. About 100,000 girls are studying at public and private universities, the Afghan Ministry of Higher Education says.
"The second the government comes under a bit of pressure or looks for some negotiating bargaining chip, they'll sell women out just as quickly as anyone else will," said Fatima Ayub, a Washington-based Afghan researcher.
"I'm afraid Afghan women and girls are going to suffer unspeakable harm"

Former US president Bush
"They're just going to be left behind to be slaughtered by these very brutal people," said former US president Bush. "It just breaks my heart". Meanwhile, US Republicans say the country must continue to push western values through soft power around the world.
However, the Taliban's attitude towards women and girls isn't consistent across the board. "There's no clarity. The Taliban mention an 'Islamic framework'. However, there are no details as to what that looks like," said Hosna Jalil, former deputy minister of women's affairs.
This is not to say that Afghan women weren't fighting for their rights before US occupation. One academic and former minister says that Western powers creating an "enabling environment". Muqadessa Yourish, a former deputy minister for commerce and industry and a lecturer at the American University of Kabul says, "it took the risking of Afghan lives to build on these opportunities".
"Those women would have done their work and their struggle irrespective of whether there were Americans, British or other foreigners to help them," she said.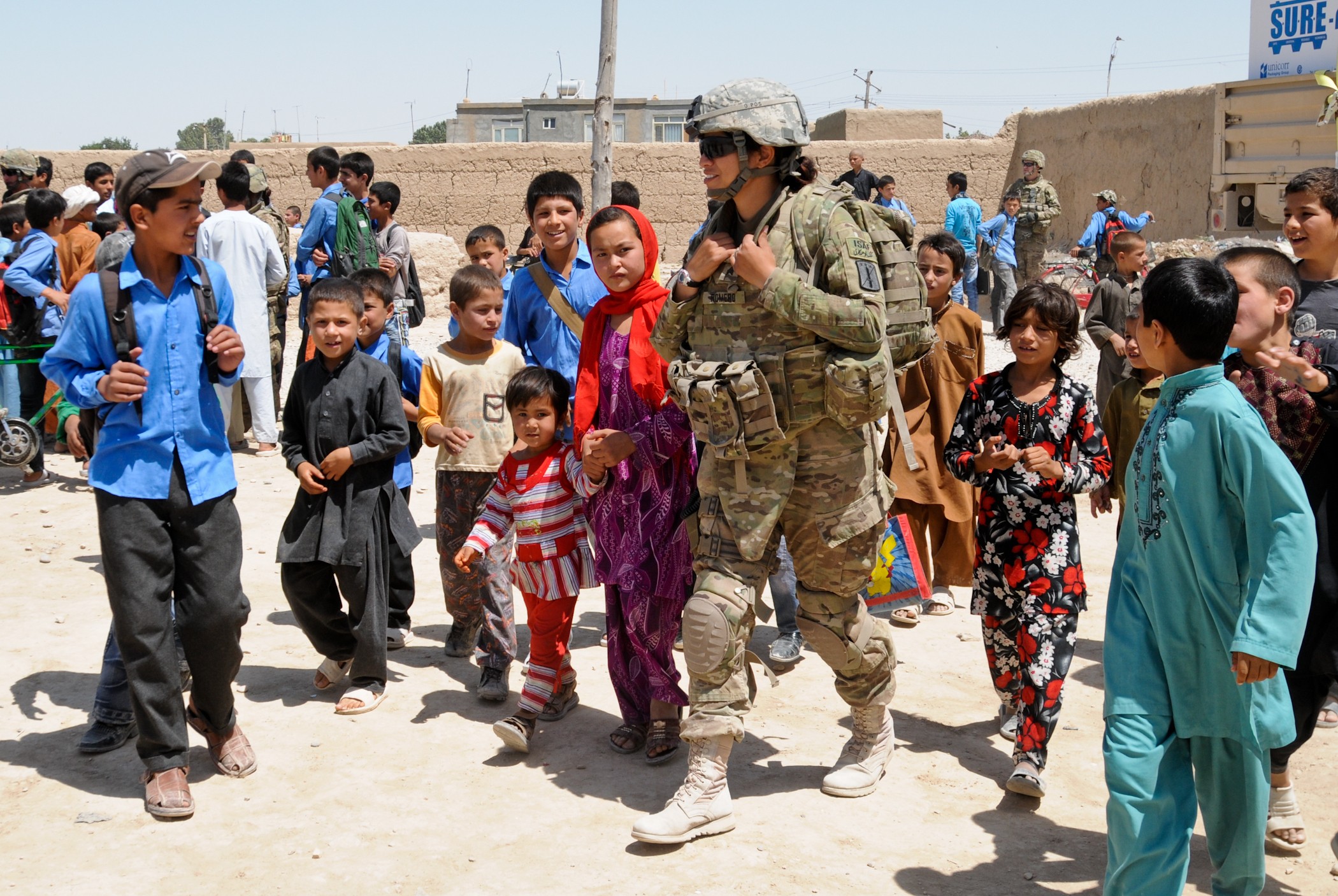 Human rights abuses, horrific violence and corruption
Of course, any gains made in Afghanistan for women came alongside with horrific abuses of power and human rights violations.
Asked if he had "any message" for Afghan women, Biden recounted an encounter years before with an Afghan schoolgirl. She had pleaded for US troops to stay so she could become a doctor.
"It was… it was heartbreaking," Biden said.
The Great Resignation vs. The Great Burnout
As employees recover from the height of the pandemic, the Great Resignation has come to light

The pandemic saw the term 'the great resignation' coined as thousands of people resigned from their jobs across the U.S. in 2021 and 2022.
Karin Reed, the author of 'Suddenly Hybrid said the great resignation was a period of employees taking control of their future.
"A lot of people realised in their current environment they were not happy with what they were doing with their job. They chose to vote with their feet and go elsewhere,
In other parts of the world, a spike in resignations was not reported.
However, a higher degree of workers began reporting post-Covid burnout, as they made a return to the office.
"There's been a blurring of the lines. You have work that's not confined by a physical space.
"Instead of closing the computer and walk away, our computer is in the next room."
Everything you need to know about music NFTs
Music NFTs are unique digital items comprised of a visual element like NFTs but also have a musical component.
Some analysts believe that music NFTs are the future of the music industry, while others say they might just be a fad that's here today and gone tomorrow.

NFTs are non-fungible tokens. They are unique digital assets that live on the blockchain and can either be one-of-a-kind or one copy of many.
So, what are music NFTs?
Well, they are unique digital items comprised of a visual element like NFTs but also have a musical component. They also live on the blockchain and can be bought and sold.
Some analysts believe that music NFTs are the future of the music industry, while others say they might just be a fad that's here today and gone tomorrow.
Les Borsai, the Co-Founder of Wave Financial joined us to discuss.
#NFTs #musicnfts #tech #LesBorsai #veronicadudo #business
AI creates a song imitating Drake and The Weeknd
A big surprise for music fans when they heard a new song featuring Drake and The Weeknd. But there's a catch!
The viral song was created by artificial intelligence.

A new song that sounds like Drake and The Weeknd has gone viral, but it was created by artificial intelligence.
Now, there's a crusade against AI music.
The song,"Heart on My Sleeve"was created by artificial intelligence and quickly racked up millions of views on TikTok, Spotify, and YouTube.
Record label, Universal Music Group (UMG) is not happy about the song that used AI-generated vocals to simulate pop music artists Drake Graham and The Weeknd.
UMG flexed their muscle and forced the song featuring some of its biggest artists to be removed from Spotify and TikTok.
According to reports, UMG is taking it a step further and sent letters to Spotify, Apple Music, and other music streamers requesting they block AI tools from training their models on the melodies and lyrics of UMG artists.
Les Borsai, the Co-Founder of Wave Financial joined us to discuss. #AI #artificialintelligence #drake #theweeknd #veronicadudo #LesBorsai #music #popartists #UniversalMusicGroup