UK drops mandatory quarantine for travellers from several countries
The UK will welcome travellers from a number of countries including France without the need for mandatory quarantine
The UK will allow fully vaccinated adults and children to travel to France without needing to quarantine on their return.
Unvaccinated travellers will still need to self-isolate at home for 10 days.
This follows Britain recording almost 28,000 new cases of Covid-19 on Sunday and 39 deaths. Weekly total cases has increased slightly to 1.9%.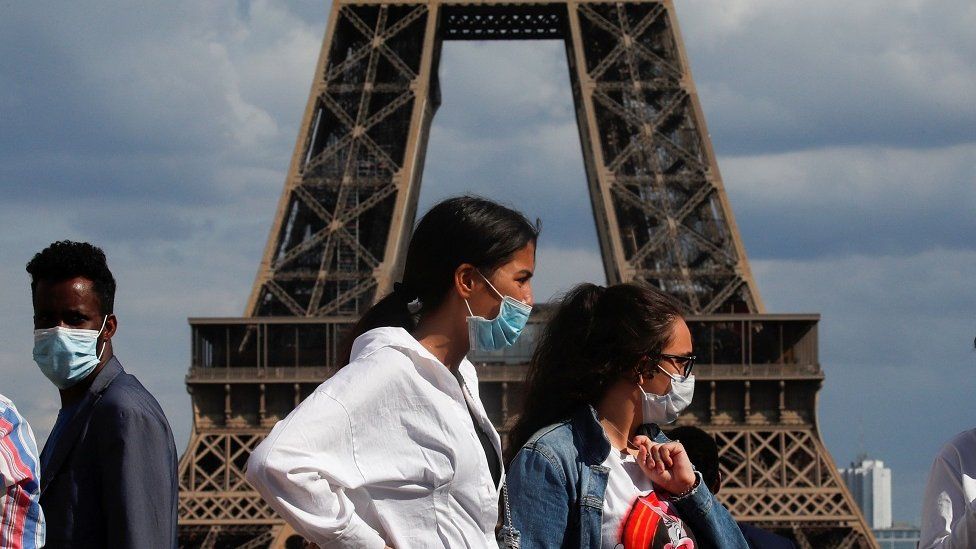 Do the changes come too late for the travel industry?
However, Julia Lo Bue-Said from the Advantage Travel Partnership says these most recent changes arrive "too late" to save the summer period and revive a struggling industry. 
"When you think that most businesses are 80% down, you need a huge volume to make up the shortfall they're experiencing," she said.
The UK uses a traffic light system for travel rules. The recent changes will also see several other countries in Europe move from amber to green, including Austria and Germany. Georgia and Mexico have moved from amber to red. 
What are the updated UK travel rules?
Amber to green: Austria, Germany, Slovenia, Slovakia, Latvia, Romania and Norway
Amber-plus to amber: France
Red to amber: India, Bahrain, Qatar and the UAE
Amber to red: Georgia, Mexico, La Reunion and Mayotte
Reuniting families
One UK woman living in France welcomed the travel changes, saying they mean her parents will be able to meet her six-month-old daughter for the first time.
"We're so pleased but we daren't get our hopes up until they're here," she said. "They were going to come before but then they introduced the new amber-plus list."
"My mum has been desperate to see her granddaughter," she added.
China seeks to establish itself as EV leads
China's dominance in the electric vehicle (EV) market is reshaping the global automotive landscape, as acknowledged by Elon Musk, who views Chinese car companies as Tesla's most formidable competitors.
Beyond being a manufacturing hub, China has excelled in EV development, influencing the industry across resource refining, battery production, software, and manufacturing. Established brands such as Audi, Toyota, and BMW are now collaborating with Chinese partners for EV platforms, batteries, and production. This shift is evident in Australia, where China-made car sales have surged 16-fold in the last five years, and top-selling EVs are predominantly Chinese.
Leading Chinese brands like BYD, SAIC Motor's MG, and Chery are making significant strides in Australia, with ambitious plans and models that outperform established competitors. China's impact extends beyond its borders, making it a driving force in the global EV market, shaping growth, innovation, and competition in sustainable mobility.
Is remote learning here to stay?
The Great Transformation – how will we learn in the futre?

The rise of the digital age has transformed news, media and entertainment and there are signs that it may affect education as well.
Host of The Great Transformation Professor Tim Harcourt from the University of Technology Sydney, gives his predictions about how we will learn in the future.
#featured #the great transformation #tgt
Can this climate group agree on anything?
The global climate summit has hit a roadblock as delegates clash over the contentious issue of a fossil fuel phase-out.

Tensions reached a fever pitch after OPEC nations vehemently pushed back against the proposed measures, leading to an impasse that threatens progress on tackling climate change.
As world leaders gathered in an effort to accelerate the transition away from fossil fuels and limit global warming, the negotiations took an unexpected turn.
The deadlock has left environmental activists around the world frustrated, as hopes were high for a breakthrough agreement. #featured #climate #cop28