Is Family Guy leaving Fox Corp?
The creator of Family Guy Seth Macfarlane has slammed Fox Corp. Does this signal the end of an unhappy marriage between Fox and Family Guy?
Family Guy's Seth Macfarlane has slammed Rupert Murdoch's Fox Corp, saying he wishes it was on "any other network".
The scathing tweet mentioned Tucker Carlson's latest opinion piece which claimed that Biden has lied about Covid-19 and the vaccine.
Carlson also attacked Dr Anthony Fauci in the article, calling him a "liar".
What does this mean for Family Guy?
MacFarlane is currently making the most of his exclusive $200M deal with NBCUniversal that he signed back in 2020.
In the meantime, current series such as American Dad! and The Orville remain on their respective networks (TBS and Hulu).
That means that for now, it looks like Family Guy will remain on Fox.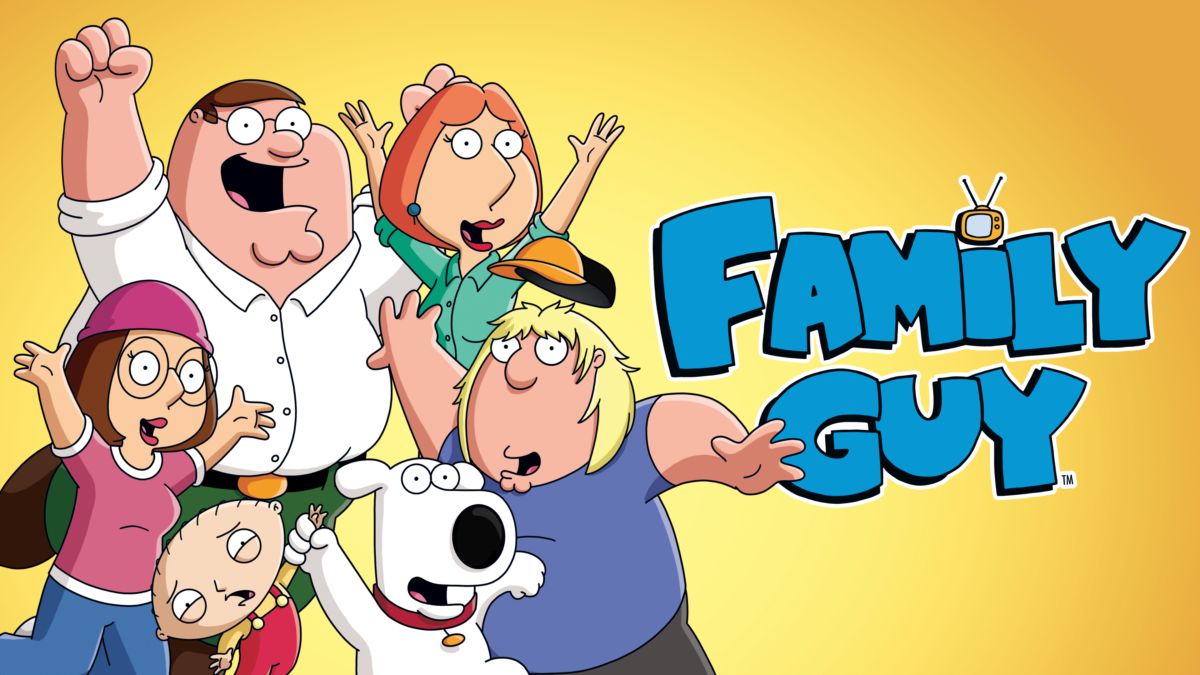 ticker NEWS unveils brand new, state of the art studio
Australian-based streaming news network, ticker NEWS has launched it's new state-of-the-art studio
ticker NEWS has unveiled a brand new world-class studio. The 5-month-long project boasts state of the art technology at the Port Melbourne Headquarters, Ticker Park.
The studio features a massive ultra-high definition LED wall and a free standing LED tower, an automated camera-crane and wireless technology allowing for more flexibility and better story-telling.
ticker is constantly growing and introducing fresh and industry leading facilities, which has allowed Ticker to position itself as a thought-leader in the media streaming industry.
"We set out to build a world class set, the sort of thing that would fit-in in New York or London. It reflects our global outlook and the international audience we reach.
The set was designed by leading Australian set designer Mal Nichols, with the graphical elements created by Gavain Browne at Lightrise, with input from Ticker's Emmy-winning Creative Director Tim RC Anderson.
The studio also features refreshed graphics and a new opener
With ticker NEWS growing editorial resources so rapidly, the debut of the new set comes at the perfect time. Ticker recently appointed correspondents in New York and London.
Recently, the network unveiled its expansion into London
The network revealed Simon Anderson has been appointed Ticker's first U.K and European correspondent, after CEO Ahron Young announced the expansion on Tuesday.
Simon will report directly from London across the week, filing reports from the scene of breaking news.
Until recently, Simon has worked fro ITV News as well as a digital news curator with Upday, a fact checking media company in conjunction with Facebook U.K.
Ticker News is the publisher and owner of this website, tickernews.co
Sony showcase unveils superhero sequels, remakes of classics, and new games
Spiderman 2 headline the 2021 Sony Playstation Showcase, with a host of Superhero games and remakes of fan favourites also being featured
Sony are looking to build upon strong reception and sales of the first Spiderman game, while also hoping the upcoming Spiderman: No Way Home film will boost cross-promotion for the game.

Spiderman 2 developer Insomniac Games also announced a Marvel: Wolverine game, saying that collaborating with Marvel has been a career highlight for those at the studio.
"What's so exciting is that our collaboration isn't ending anytime soon, as today we revealed not one—but TWO—new Marvel titles coming from Insomniac Games: Marvel's Spider-Man 2 and Marvel's Wolverine." they said on the playstation blog.
Also featured in the Sony Showcase was a new trailer for Marvel's Guardian of the Galaxy. The game will release on the 26th of October.
Lucas Arts and Biotech announced a Star Wars: Knights of the Old Republic remake. Well received upon release in 2003, the series has grown a large fanbase. It has spawned sequel series including the MMO Star Wars: The Old Republic.
Sony said in a blog that the game would be a complete rebuild of the original game.
"With Star Wars: Knights of the Old Republic – Remake, our hope is to give both series newcomers and long-term fans an experience that can live alongside the very best modern releases," Sony said.

"We're rebuilding it from the ground up with the latest tech to match the groundbreaking standard of innovation established by the original, all while staying true to its revered story."
Sony featured the highly anticipated God of War: Ragnarok with a trailer. Playstation's Helmut Hulst said that the series would be the finale in the 'Norse' saga in the post show interview, and players would see the prophesied end times of Norse mythology.

Ubisoft showed off their Rainbow Six: Siege spinoff Rainbow Six: Extraction, which has received a lukewarm reception from the Siege fanbase so far.

Along with trailers for Deathloop, Gran Turismo 7, Vampire the Masquerade: Bloodhunt, Borderlands spinoff Tiny Tina's Wonderland, an Alan Wake remake, Horizon Forbidden West, and an Uncharted 4 remake, Sony announced a host of new games to help alleviate what some fans believe are a lack of exclusives for the Playstation 5.
–By Parker McKenzie
Australian news outlets can be sued for social media comments
In a landmark ruling, Australian media companies will now be held liable for any defamatory comments their users make on their social media posts
The decision is likely to have major impacts on the way news outlets and other organisations post online.
It follows the case of a former teenage prisoner suing Nine Entertainment and News Corp over comments posted under their articles about his treatment whilst behind bars.
Both companies could now face damages.
Experts believe this world-first judgment will have a major influence on jurisdictions right around the globe
Over the four-year legal battle, the media companies both argued that they were not liable because they are not the publishers of the comments.
However, this argument was among many rejected by the Supreme Court of New South Wales, which ruled against the news organisations back in 2019.
This judgment was then upheld by the High Court of Australia this week.