Major oil company makes multi-billion dollar move away from fossil fuels
The world's biggest mining company is moving away from oil and gas in a multi-billion dollar exit away from fossil fuels
The BHP Group will review its business in petroleum mining and consider a trade sale. Projections suggest the company will earn more than $2 billion this year. The deliberations are still at an early stage and BHP is yet to make any final decision.
An inside source told Bloomberg that the company is worth approximately $15 billion or more. The move comes as BHP follows suit of Rival Anglo American Plc, which has already exited thermal coal under investor pressure.
BHP has long said it plans to make money from oil for the next decade. However, the inside source says the company wants to avoid getting stuck with assets that are increasingly difficult to sell as the world becomes more climate-friendly.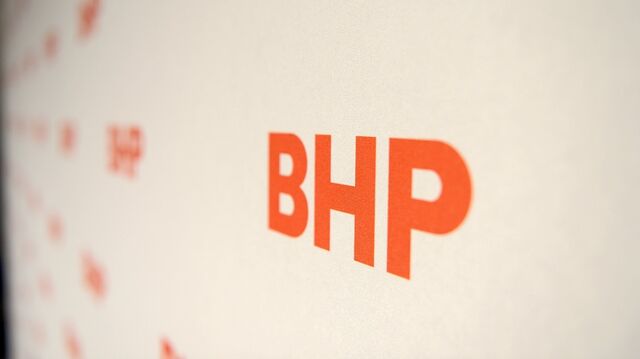 If the price is right
Reports suggest the company plans to exit while it can still get a good price for oil. Unlike other rivals in the oil space, BHP doesn't deend solely on the energy business for profit. The company's iron ore and copper units dwarf its energy business.
Experts say that it's good timing for the company to leave its dealings with oil. The economic recovery from Covid-19 has made oil producers fortunes, with Brent oil futures having rallied about 60% over the past year.
In contrast, BHP's attemps to leave thermal coal have so far been rather disappointing. Early bids for mines in Australia came in lower than the company's own valuations last year.
BHP positions itself as a future-forward company
A decision to move away from both thermal coal and petroleum would help BHP to position itself as a future-forward company.
Experts also expect the miner to sanction a huge potash mine in Canada next month. This could make it a key supplier of the crop nutrient when production begins.
BHP has been in oil and gas since the 1960s. It has assets both in the Gulf of Mexico and off the coast of Australia. It produced 102.8 million barrels of oil in the last financial year.
"BHP is an outlier in the mining sector for its petroleum business," says RBC Capital Markets analyst Tyler Broda.
He suggests that this is often cited in discussions with investors as a "point of detraction".
"With rising ESG pressures facing the industry, but also as this business potentially enters into a re-investment phase, we can see why management might be contemplating an exit."
Broda estimates the business is worth about $14.3 billion.
WhatsApp ramps up privacy features
WhatsApp ramps up privacy features to prevent subscriber loss
The world's two billion plus WhatsApp users will soon have greater privacy controls with new platform changes on the way.
Meta boss, Mark Zuckerberg, announced the new WhatsApp updates in a Facebook post earlier this week.  
Users will be able to make a stealthy exit from group conversations without the rest of the participants being notified.
Other changes include allowing users the ability to check messages without others knowing and controlling who sees when they are online.
These functions have been flagged as being rolled out to WhatsApp users over the next month.  
Even more significant to user privacy is a function that is still under development.
Here, WhatsApp users can allow their messages to be viewed only once with an added screenshot blocking feature.
This will prevent other users saving their communication onto their phones for future reference.  
The changes have been announced after Meta was scrutinised last year for their data sharing practices after an update of its Terms of Service.
Users were concerned over suggestions WhatsApp user data would be shared and utilised by parent company Meta.
WhatsApp has always boasted about the benefits of its end-to-end encryption preventing.
The news that WhatsApp planned to share user data more widely with Meta shook users' faith in the platform.  
As the third most popular social media platform, it seems Meta is keen to retain this market share by increasing its privacy features.
Some would say this is both to allay security fears and to prevent them from moving to other popular messaging apps such as Signal.  
Why airline executives are being forced to face customers
As frustrated customers take their anger out on the remaining airport checkin staff, airline executives are being forced onto the front line to face customers.
The return of summer in Europe has been overshadowed by travel chaos, leaving passengers frustrated and often out of pocket.
Thousands of people have been left to battle airport queues that last hours, long delays and thousands of cancellations.
Airports and airlines face staff shortages forcing them to reduce the number of scheduled flights – often at short notice.
It's a global problem, with airports and airlines rushing to hire back the thousands of positions they axed at the start of covid.
But how do you do it, and how long until things return to normal?
Facebook hands teen's data to police for abortion charge
New reports reveal that Facebook has handed over data to police to help criminally punish a teenager for seeking to get an abortion
The tech giant turned Celeste Burgess' Facebook message's into the authorities, where she is being charged for "removing and abandoning a dead human body."
The 17-year-old lives in Nebraska where abortion isn't illegal, but the abortion happened via medication at 23 weeks.
Nebraska has a 20 week pregnancy cut off date, and the medication also warns against medical abortion past this time.
The teen's mother is also facing 5 charges.
This comes amid widespread controversy after the historic Roe v Wade ruling was overturned in the United States.