Major oil company makes multi-billion dollar move away from fossil fuels
The world's biggest mining company is moving away from oil and gas in a multi-billion dollar exit away from fossil fuels
The BHP Group will review its business in petroleum mining and consider a trade sale. Projections suggest the company will earn more than $2 billion this year. The deliberations are still at an early stage and BHP is yet to make any final decision.
An inside source told Bloomberg that the company is worth approximately $15 billion or more. The move comes as BHP follows suit of Rival Anglo American Plc, which has already exited thermal coal under investor pressure.
BHP has long said it plans to make money from oil for the next decade. However, the inside source says the company wants to avoid getting stuck with assets that are increasingly difficult to sell as the world becomes more climate-friendly.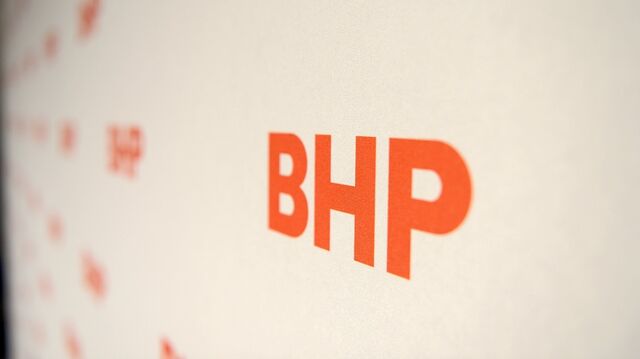 If the price is right
Reports suggest the company plans to exit while it can still get a good price for oil. Unlike other rivals in the oil space, BHP doesn't deend solely on the energy business for profit. The company's iron ore and copper units dwarf its energy business.
Experts say that it's good timing for the company to leave its dealings with oil. The economic recovery from Covid-19 has made oil producers fortunes, with Brent oil futures having rallied about 60% over the past year.
In contrast, BHP's attemps to leave thermal coal have so far been rather disappointing. Early bids for mines in Australia came in lower than the company's own valuations last year.
BHP positions itself as a future-forward company
A decision to move away from both thermal coal and petroleum would help BHP to position itself as a future-forward company.
Experts also expect the miner to sanction a huge potash mine in Canada next month. This could make it a key supplier of the crop nutrient when production begins.
BHP has been in oil and gas since the 1960s. It has assets both in the Gulf of Mexico and off the coast of Australia. It produced 102.8 million barrels of oil in the last financial year.
"BHP is an outlier in the mining sector for its petroleum business," says RBC Capital Markets analyst Tyler Broda.
He suggests that this is often cited in discussions with investors as a "point of detraction".
"With rising ESG pressures facing the industry, but also as this business potentially enters into a re-investment phase, we can see why management might be contemplating an exit."
Broda estimates the business is worth about $14.3 billion.
The importance of personal branding
How to position and build your own personal brand
If you're into the world of innovative snacks and energetic entrepreneurship, you've likely heard of Jake Karls and Mid-Day Squares. This dynamic duo has taken the snack industry by storm, but what's their secret, and what's in store for the future?
Jake Karls is the co-founder of Mid-Day Squares, a brand that has carved a niche in the health and wellness market by providing delicious and nutritious chocolate bars.
He joined the Ticker Talks Growth hosts Liam Gostencnik and Tim O'Sullivan to discuss the journey of Mid-Day Squares and where they are heading next.
Watch part two of the interview here:
Why is it so expensive to attend a wedding?
Guests are paying on average around $2,000 just to attend a loved one's wedding.
We all know getting married is expensive, but it turns out even attending weddings can set you back a pretty packet.
New research by Finder shows that guests are on average spending nearly $2,000 just to attend.
Chinese youth swap LinkedIn for Tinder to find a job
As LinkedIn withdraws from the Chinese market, young professionals and job seekers are turning to an unlikely platform in their quest for employment: Tinder.
This shift comes as a local news outlet recently reported the departure of LinkedIn from China.
Tinder, primarily known as a dating app, is now being repurposed by Chinese youth as a job-searching tool. Users are leveraging the platform's network and communication features to connect with potential employers and explore career opportunities.
It appears to be a creative adaptation to fill the void left by LinkedIn, a platform renowned for professional networking.
This unconventional job-hunting trend has gained momentum, showcasing the adaptability and resourcefulness of the younger generation in China when faced with unexpected circumstances.
LinkedIn plans to maintain a certain level of presence in China, focusing on offering services to companies operating within the country. These services will facilitate hiring and training of employees based outside of China, as confirmed by a spokesperson from the company.