Australia blocks UNESCO from ruling the Great Barrier Reef as "in danger" from climate change
Australia now has enough global support to avoid UNESCO listing the Great Barrier Reef as an "in danger" World Heritage Site until at least 2023
In June, the 12 countries in UNESCO's World Heritage Committee voted for a draft ruling that the Great Barrier Reef was in danger of losing its World Heritage status due to the impacts of climate change.
Since then, Federal Environment Minister Sussan Ley has been busy lobbying Europe. During her tour, she visited eight countries in a bid to gain support to reject the danger listing.
The Australian government successfully garnered support from 12 other countries to delay the decision until 2023. This is enough for a clear majority.
The countries include Bahrain, Bosnia and Herzegovina, Ethiopia, Hungary, Mali, Nigeria, Oman, Russia, Saudi Arabia, Spain, St Kitts and Nevis, and Uganda.
Ley's defence is the original process was politicised and didn't follow due process including a site visit. She also alleges that UNESCO "unfairly targeted" Australia over its climate policy.
"If it is being proposed on the basis of the very real threat of global climate change, then there are any number of international World Heritage Sites that should be subject to the same process," Ley said.
"I agree that global climate change is the single biggest threat to the world's reefs. But it is wrong, in our view, to single out the best-managed reef in the world for an 'in danger' listing."
"The question is why does the Australian government need two years to report back to the Committee if it accepts urgent action is needed?"
Coral experts in Australia have largely praised UNESCO's suggestion to list the Great Barrier Reef as 'in danger'. Global warming poses an immanent threat to the reef's survival.
One climate change expert Scott Hamilton believes the Australian Federal Government isn't doing enough to protect the reef.
"It's time the Australian Federal Government started fighting the causes of the disease when it comes to climate change, rather than dealing with the symptoms."
"If the Australian Federal Government spent as much effort tackling climate as it does fighting the UNESCO World Heritage body, we might actually stop destruction of the Great Barrier Reef."
If passed, the amendment would give Australia until December 2022 to submit its case for the health of the reef. The Committee would then consider the proposal at it annual session in 2023. This typically happens in the middle of the year.
If UNESO decides to downgrade the Great Barrier Reef to 'in danger', it could mean trouble for Australia's federal government. The country is due for a federal election June next year. There are also concerns that the decision could hurt international tourism.
The reef is a major income source for Central Queensland, raking in over $6 billion every day. The Great Barrier reef also supports approximately 60,000 jobs.
WWFA's head of oceans, Richard Leck, rejected Australia's proposed amendment.
He said, "it doesn't change UNESCO's technical and scientific advice recommending urgent action on climate change and water pollution".
One report found that if the earth warms by 2 degrees, it will mean certain destruction for 99% of the reef. Three major bleaching events since 2016 have also posed a huge risk to the reef.
Although most developed countries are aiming for carbon neutrality by 2050 or earlier, Australia is yet to set a deadline to reach net zero emissions.
Concerns a Typhoon will hit Tokyo during the Olympics
It's the last thing Tokyo needs right as the Opening Ceremony is getting underway
Meteorologists are watching out for a typhoon which is forming off the south coast of Japan.
It could reach Tokyo by the end of the weekend, on day two of the Games.
The storm is yet to be fully formed, making trajectory predictions extremely difficult for storm trackers.
Japan is experiencing tropical conditions with temperatures over 30 degrees celsius expected throughout the Games.
Here's where it's heading
The area of low pressure southeast of Japan is expected to gather strength and move northwestward
Tesla strikes deal with BHP Group, protecting an EV future
One of the worlds biggest EV carmakers has protected itself from a future supply crunch
Tesla has struck a nickel-supply deal with BHP Group.
The Elon Musk-led company is seeking to protect itself from a future supply crunch.
BHP will provide the electric-carmaker with the metal from its Nickel West operation in Western Australia.
In a statement, BHP stated that the two companies would work together to make the battery supply chain more sustainable.
Growing concern of future nickel supplies
Telsa's billionaire boss, Elon Musk, has repeatedly expressed concern about future supplies of nickel due to challenges in sustainable sourcing.
Musk has pleaded with miners to produce more nickel, with demand set to skyrocket as the world increasingly moves toward electric vehicles and phase out internal combustion engine cars.
Nickel is a key component in lithium-ion batteries
The product is used in electric vehicles – and Tesla needs it greatly.
It packs more energy into batteries and allows producers to reduce use of cobalt, which is more expensive and has a less transparent supply chain.
Major oil company makes multi-billion dollar move away from fossil fuels
The world's biggest mining company is moving away from oil and gas in a multi-billion dollar exit away from fossil fuels
The BHP Group will review its business in petroleum mining and consider a trade sale. Projections suggest the company will earn more than $2 billion this year. The deliberations are still at an early stage and BHP is yet to make any final decision.
An inside source told Bloomberg that the company is worth approximately $15 billion or more. The move comes as BHP follows suit of Rival Anglo American Plc, which has already exited thermal coal under investor pressure.
BHP has long said it plans to make money from oil for the next decade. However, the inside source says the company wants to avoid getting stuck with assets that are increasingly difficult to sell as the world becomes more climate-friendly.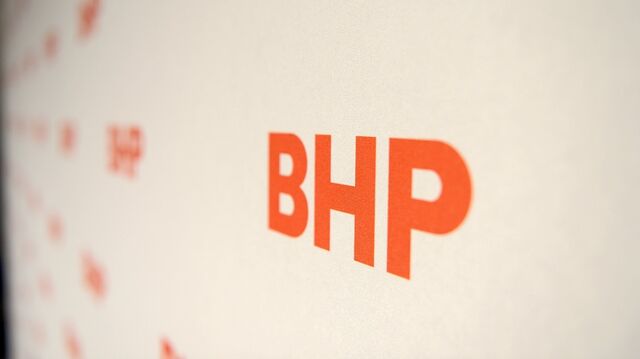 If the price is right
Reports suggest the company plans to exit while it can still get a good price for oil. Unlike other rivals in the oil space, BHP doesn't deend solely on the energy business for profit. The company's iron ore and copper units dwarf its energy business.
Experts say that it's good timing for the company to leave its dealings with oil. The economic recovery from Covid-19 has made oil producers fortunes, with Brent oil futures having rallied about 60% over the past year.
In contrast, BHP's attemps to leave thermal coal have so far been rather disappointing. Early bids for mines in Australia came in lower than the company's own valuations last year.
BHP positions itself as a future-forward company
A decision to move away from both thermal coal and petroleum would help BHP to position itself as a future-forward company.
Experts also expect the miner to sanction a huge potash mine in Canada next month. This could make it a key supplier of the crop nutrient when production begins.
BHP has been in oil and gas since the 1960s. It has assets both in the Gulf of Mexico and off the coast of Australia. It produced 102.8 million barrels of oil in the last financial year.
"BHP is an outlier in the mining sector for its petroleum business," says RBC Capital Markets analyst Tyler Broda.
He suggests that this is often cited in discussions with investors as a "point of detraction".
"With rising ESG pressures facing the industry, but also as this business potentially enters into a re-investment phase, we can see why management might be contemplating an exit."
Broda estimates the business is worth about $14.3 billion.