Why is China expanding its capability to launch nuclear missiles?
US scientists are warning that China is expanding its capacity to both store and launch nuclear missiles following leaked satellite images
A team of US researchers say China appears to be expanding its nuclear arsenal. The report found that China is building a second field of missile silos in the desert. This calls into question Beijing's "minimum deterrence" strategy.
Silos are underground facilities used to store missiles. The Federation of American Scientists (FAS) says the new missile base in China's Xinjiang region could have up to 110 of them.
This comes after researches uncovered another silo field earlier this month. TheJames Martin Center for Nonproliferation Studies reports that there appear to be a total of 120 silos under construction in the nearby province of Gansu.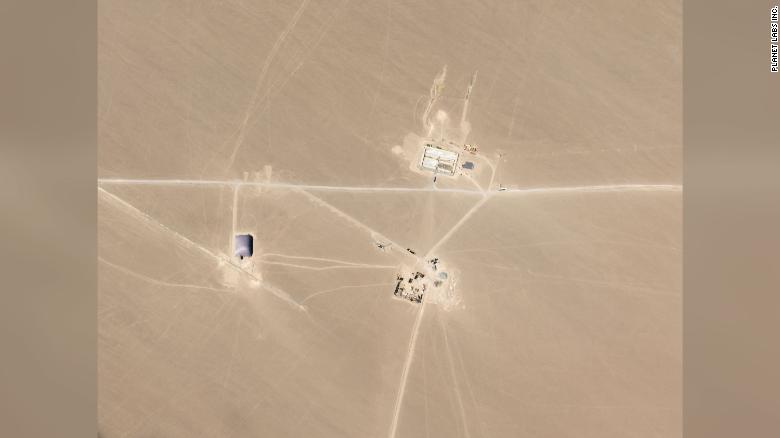 "The most significant expansion of the Chinese nuclear arsenal ever"
This follows the Pentagon flagging back in 2020 that China was moving to double its stockpile of nuclear weapons.
Last year, the Pentagon said China planned to double its stockpile of nuclear warheads, from a low base.
The US Strategic Command says "this is the second time in two months the public has discovered what we have been saying all along about the growing threat the world faces and the veil of secrecy that surrounds it".
Read more about China here.
U.S. terror alert "when, not if"
The FBI director has made a major announcement about the terror threat in the United States right now. So why is he so worried?

In a major announcement, the director of the FBI revealed that the United States is currently facing its most heightened terror threat level since October 7.
The nation's security apparatus is on high alert, with officials reporting a surge in intelligence indicating potential terror plots. #ticker today #featured
Desperate Zelensky cancels Congress video call
President Volodymyr Zelensky unexpectedly canceled a videolink appearance to appeal for continued US funding.

Ukraine is sounding the alarm, expressing a "big risk" of losing the ongoing conflict if the United States Congress delays crucial aid.
As tensions continue to escalate on the eastern front with Russian-backed separatists, Ukraine has been relying on international support to sustain its fight for sovereignty. #featured
Will the travel boom continue in 2024?
Several big events are scheduled in 2024 and travelers say they're planning to attend.

Following the pandemic—pent-up demand to travel exploded.
But, after years of inflation and rising tourism costs—are travelers curtailing plans for 2024 or revving them up?
Casey Hatfield-Chiotti, a Travel Editor, Marin Living Magazine joins Veronica Dudo to discuss. #IN AMERICA TODAY #travel #traveltrends #2024travel #tourism #luxurytravel #hospitalityindustry #MarinLiving #ParisOlympics #solareclipse #featured