China launches world's fastest train | ticker VIEWS
China reveals the world's fastest ground vehicle in the world, travelling speeds of 600kph
Travelling innovation is speeding up and China is at the forefront with the Maglev bullet train making its debut in Chinas, Qingdao.
The Maglev Bullet train
The Maglev bullet can reach a maximum speed of 600 kph. In comparison, a plane flies at around 800 kph. The China Railway Rolling Stock Corporation developed the world's fastest train.
Maglev represents "magnetic levitation", referring to its floating appearance above the tracks. The Maglev simply glides above the tracks using its electromagnetic forces.
Speed isn't the train's only stand-out feature, it also emits low levels of noise, pollution and requires less upkeep.
A win for China
High-speed rail is at the top of China's priority list. The aim of the train is to create transport between major areas within hours.
The aim is to connect cities with reduced travel times and expenses. China is the world's most populous country and this will fill a significant demand in the travel sector.
China has one Maglev line in commercial use. It connects Shanghai's Pudong Airport with the city, in about seven minutes.
However, before these trains can be rolled out for widespread use and travel, more Maglev tracks will need to be installed.
China's newest train is expected to be ready for widespread commercial use within the next decade. 
Others on the market
Advances in train technology have taken off in recent years. Japan has a bullet train that can reach speeds of 400kph.
In the United States, a train track near Orlando International Airport is underway for a train that will reach speeds of up to 200 kph.
The Greek Freak triumphs all | ticker VIEWS
In a world of NBA Super teams, one man won against all odds.
Ever since LeBron James took his talents to South Beach in 2010, N.B.A. super teams have become the new norm. A super team refers to the best players in the league teaming up to secure a championship.
All that changed in recent days with the Milwaukee Bucks winning the championship. Giannis Antetokounmpo put together one of the greatest performances in NBA finals history, to secure a 4-2 victory over the Phoenix Suns.
Antetokounmpo also ranks as the first NBA Finals MVP to have also won the league's Most Improved Player Award.
Giannis score 50 points and 14 rebounds in game 6.
He called out other players for winning the "easy way" in recent times.
"It's easy to go somewhere and win a championship with somebody else … this is the hard way to do and we did it."

ANTETOKOUNPMO SAID AFTER THE WIN.
James Harden, Kevin Durant, Anthony Davis, Kyrie Irving all left their respective teams to chase glory. Giannis stayed.
The comments may have not necessarily been a dig at his opponents, but it sure came off that way.
The two-time M.V.P. could've signed with a team that already had another superstar, in place to give himself the best chance to win a championship. 
Instead, he stuck around in a small market and prevailed to win the Finals M.V.P. and lead the Bucks to their first championship in 50 years.
Antetokounmpo was the 15th pick in the 2013 NBA out of Greece, where he played at Filathlitikos.
Him and his brothers are of Nigerian decent, with a strong basketball background.
The Greek superstar was true to his word and now has the highest form of glory to show for it.
The NBA could be entering a new era, with the new Finals MVP and the centre of it.
Europe floods, while the US burns | ticker VIEWS
Europe is seeing disastrous floods, while parts of the United States are seeing record-breaking heatwaves
The severity of extreme floods and heatwavs is leading experts to blame climate change.
Catastrophic floods are ravaging parts of Europe, including Germany and Belgium. The areas have seen over two months' worth of rain in two days.
The flood death toll now sits at 188 people with German Chancellor Angela Merkel describing the floods as "terrifying".
Record heatwaves in US & Northern Ireland
A record-breaking heatwave is gripping the western parts of California. It's causing 70 devastating wildfires to ravage across California and Oregon.
The wildfires are caused by an unprecedented heatwave, that scientists say was driven by human-caused climate change.
Northern Ireland has also recorded its highest temperatures of 31.2 degrees Celcius, in Ballywatticock, County Down.
For context, the previous highest temperature of 30.8 degrees Celcius was recorded in 1983.
In other news this week:
The European Union Green Deal is deemed the 'fit for 55' package. Its aim is to enable the European Union to deliver its commitments to cut emissions by 55% by 2030.
Its aim is to make Europe the first climate-neutral continent in the world.
It will set the EU on a path to reach its climate targets by 2030 in a fair, cost-effective, and competitive way.
China introduces carbon trading
China is putting in a carbon trading scheme, in a bid to cut back on its emissions. It will cover approximately 2,200 power companies, with a step in the right direction.
The scheme will put pressure on Chinese emitters to use less coal and switch to cleaner energy sources. However, this will hurt Australian exports in the future and demand cleaner alternatives from Australia.
Australian Environment Minister duty of care
Environment Minister Sussan Ley will appeal a declaration by the Federal Court that she owes a duty of care to protect children from the effects of climate change.
The eight schoolchildren who are fighting the case to the federal court are concerned about the decision to appeal, with one saying the government was now fighting for the right to cause them harm.
Watch this weeks full episode of tickerCLIMATE here: https://tickernews.co/ticker-climate/
Women will suffer "unspeakable harm" as US withdraws from Afghanistan | Ticker VIEWS
As the US withdraws all remaining troops from Afghanistan, women and girls will bear the brunt of the consequences
As the Biden government withdraws troops from Afghanistan, women and girls are left behind. This month, the Biden government begun evacuating thousands of Afghans who are at risk of retribution for helping US forces. Meanwhile, these discussions have majorly left out the potential ramifications for women and girls across the country.
During its previous rule between 1996 and 2001, the Taliban banned women from working. Girls were also forbidden from attending school after the age of 8.
But the US occupation of Afghanistan has brought Western values to the country – and with it, more freedom for women. This freedom would be unlikely to survive a takeover by the fundamentalist Taliban.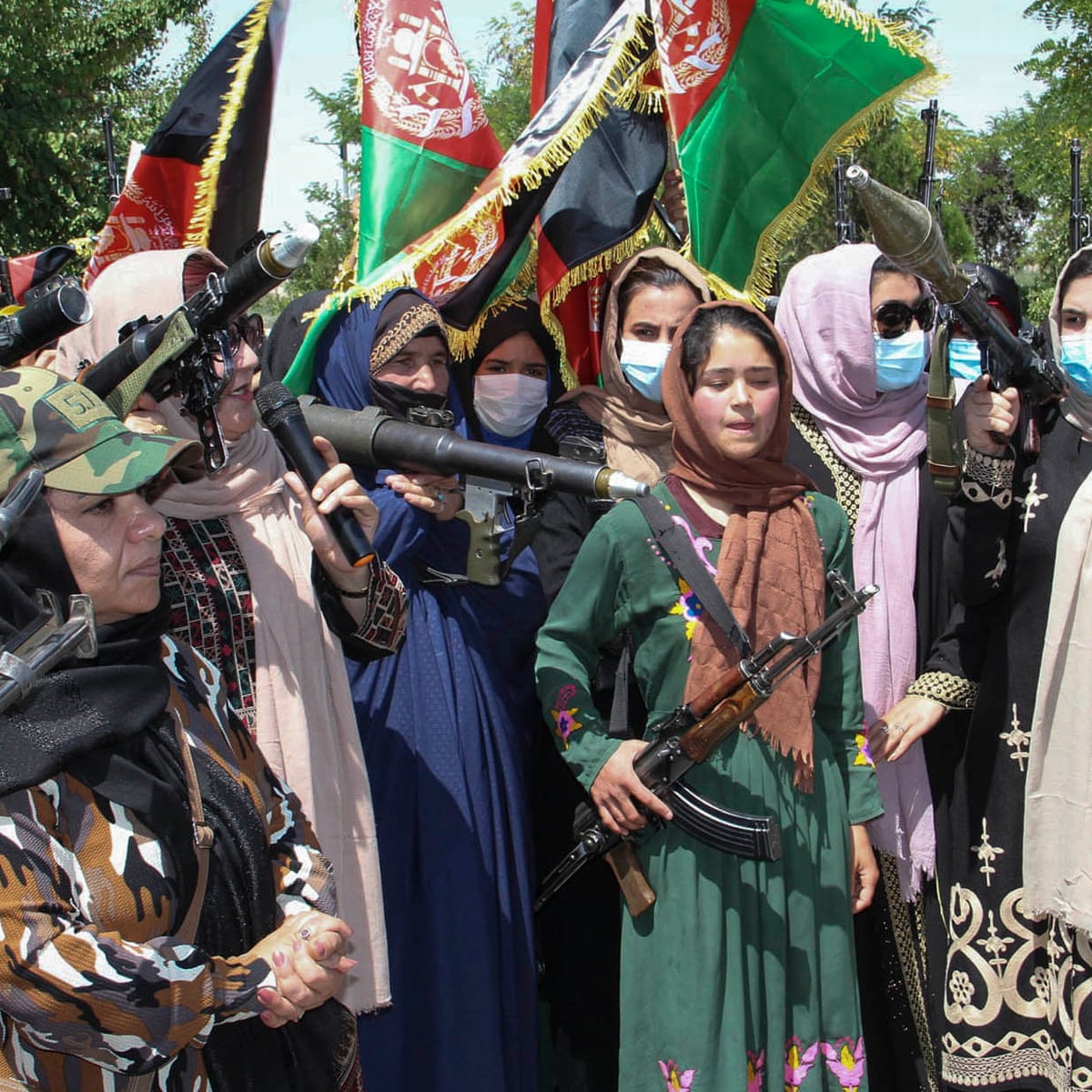 "They'll sell women out just as quickly as anyone else will"
According to 2020 figures from the US Agency for International Development, almost 40% of the roughly 9 million children enrolled in school in Afghanistan are girls. About 100,000 girls are studying at public and private universities, the Afghan Ministry of Higher Education says.
"The second the government comes under a bit of pressure or looks for some negotiating bargaining chip, they'll sell women out just as quickly as anyone else will," said Fatima Ayub, a Washington-based Afghan researcher.
"I'm afraid Afghan women and girls are going to suffer unspeakable harm"

Former US president Bush
"They're just going to be left behind to be slaughtered by these very brutal people," said former US president Bush. "It just breaks my heart". Meanwhile, US Republicans say the country must continue to push western values through soft power around the world.
However, the Taliban's attitude towards women and girls isn't consistent across the board. "There's no clarity. The Taliban mention an 'Islamic framework'. However, there are no details as to what that looks like," said Hosna Jalil, former deputy minister of women's affairs.
This is not to say that Afghan women weren't fighting for their rights before US occupation. One academic and former minister says that Western powers creating an "enabling environment". Muqadessa Yourish, a former deputy minister for commerce and industry and a lecturer at the American University of Kabul says, "it took the risking of Afghan lives to build on these opportunities".
"Those women would have done their work and their struggle irrespective of whether there were Americans, British or other foreigners to help them," she said.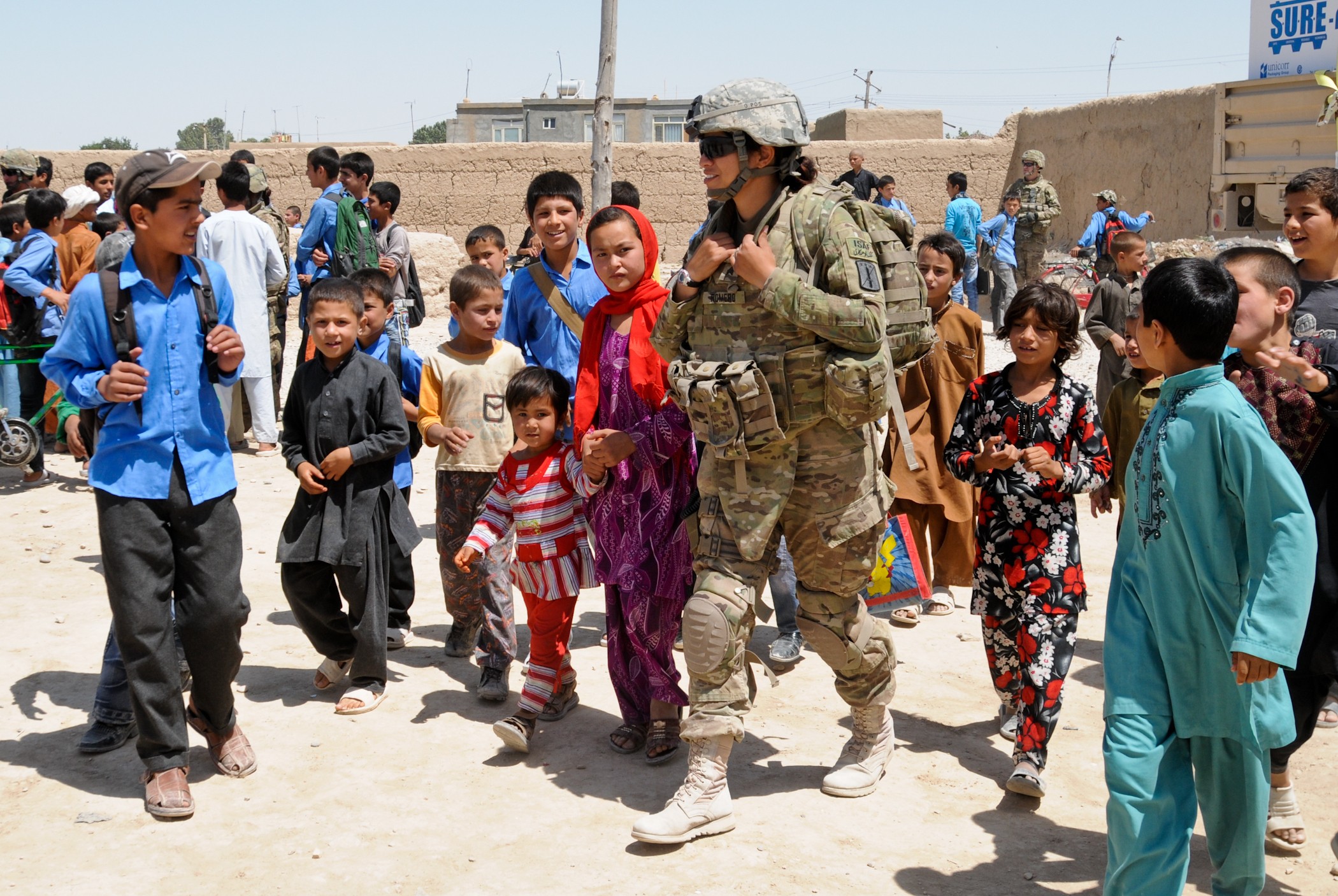 Human rights abuses, horrific violence and corruption
Of course, any gains made in Afghanistan for women came alongside with horrific abuses of power and human rights violations.
Asked if he had "any message" for Afghan women, Biden recounted an encounter years before with an Afghan schoolgirl. She had pleaded for US troops to stay so she could become a doctor.
"It was… it was heartbreaking," Biden said.