Airbus and Boeing express 5G interference concerns
Bosses of two of the world's biggest aircraft makers are warning against the rollout of 5G technology
The bosses of Airbus and Boeing – the world's biggest plane makers – are calling on the Biden administration to delay the rollout of 5G telco services.
The executives fear that C-Band spectrum 5G wireless could interfere with aircraft electronics.
In a letter, top executives at Boeing and Airbus warned that the technology could have "an enormous negative impact on the aviation industry."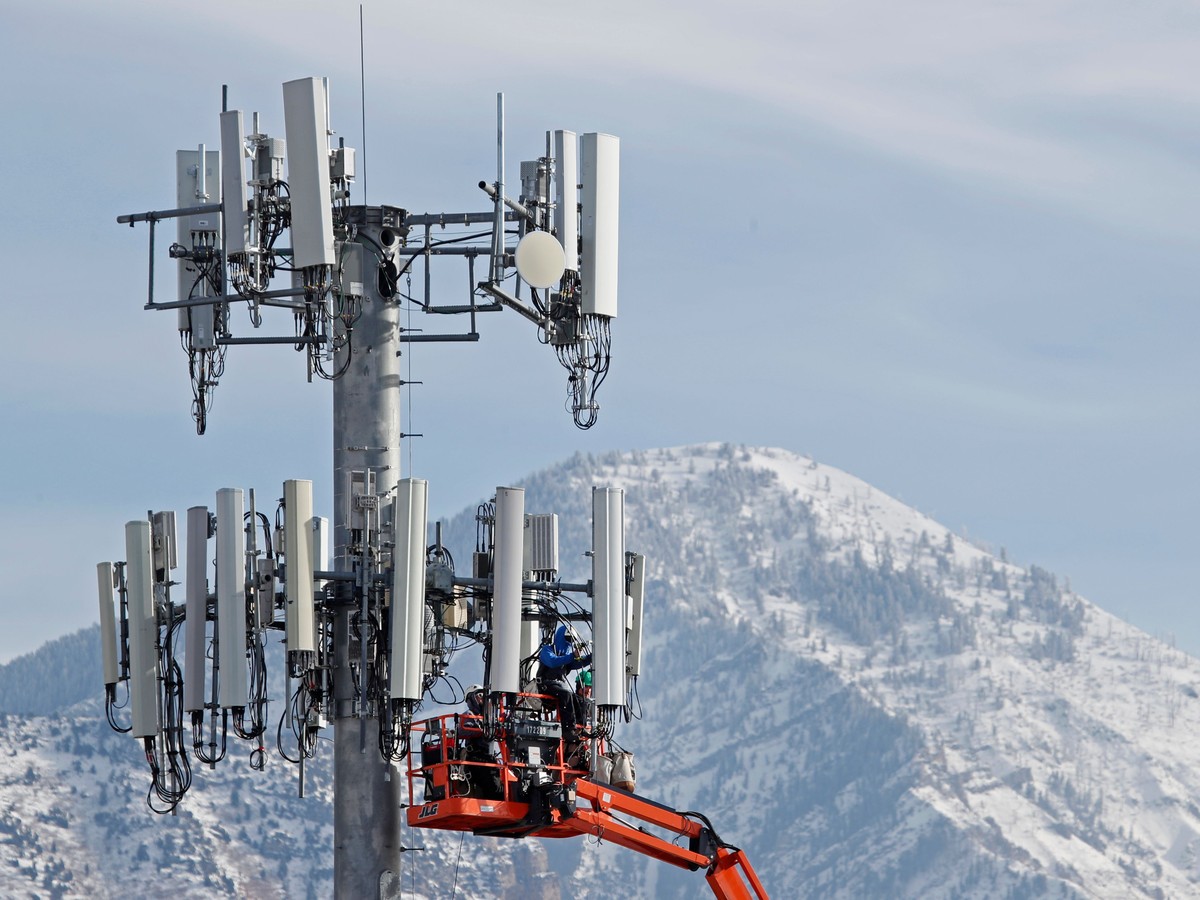 US telco giants AT&T and Verizon are due to deploy 5G services on 5 January
"5G interference could adversely affect the ability of aircraft to safely operate," said the bosses of Boeing and Airbus Americas, Dave Calhoun and Jeffrey Knittel, in a joint letter to US Transportation Secretary Pete Buttigieg.
The letter cited research by trade group Airlines for America which found that if the Federal Aviation Administration's (FAA) 5G rules had been in effect in 2019, about 345,000 passenger flights and 5,400 cargo flights would have faced delays, diversions or cancellations.
The aviation industry and the FAA have raised concerns about potential interference of 5G with sensitive aircraft equipment like radio altitude meters.
This month, the FAA issued airworthiness directives warning 5G interference could result in flight diversions, stating that it would provide more information before the 5 January rollout date.
IRS to require facial recognition in order to file and pay taxes
A major shake-up is coming to the way US citizens file their taxes
Citizens that file their taxes online tax will soon be required to submit a selfie to a third-party identity verification company using facial recognition tech in order to file their taxes or make IRS payments online.
According to Gizmodo, from this summer, online users with an IRS.gov account will no longer be able to log in with a simple username and password.
The new process will instead involve facial recognition. Users will need to provide a government identification document, a selfie, and copies of their bills to Virginian-based identity verification firm ID.me to confirm who they are.
That change, first noticed by Krebs on Security, marks a major shift for the IRS which previously allowed users to file their taxes without submitting personal biometric data.
Gizmodo reports that a statement from an IRS spokesperson said users can still receive basic information from the IRS website without logging in, however the representative added they would need to sign in through ID.me to make and view payments, access tax records, view or create payment plans, manage communications preference, or view tax authorisations.
Users attempting to log in to their accounts using ID.me will have to create an account with the company by uploading either a driver's license, passport, or passport card.
The international airlines suspending US flights
Emirates has announced that it is suspending a majority of flights to the United States due to the planned launch of 5G
Flights are suspended to all destinations in the United States, except major cities including Los Angeles, New York and Washington.
Due to operational concerns associated with the planned deployment of 5G mobile network services in the US at certain airports

EMIRATES SAID in a memo to employees
Air India, All Nippon Airways, and Japan Airlines, have all suspended most routes to the United States as well.
This follows the world's largest telecommunications company AT&T announcing it will delay the implementation of its 5G service at some airports in the United States.
This is all in response to CEOs of America's largest airlines warning of a major disruption to travel and shipping if the service is rolled out.
In an open letter, the executives call for 5G technology to be limited near US airports.
In the statement, the CEOs are requesting a limit on 5G within 2 miles of airport runways as defined by the FAA
It says "Immediate intervention is needed to avoid significant operational disruption to air passengers, shippers, supply chain and delivery of needed medical supplies".
Airline CEOs warn of major 5G disruption near airports
CEO's of America's largest airlines are warning of a major disruption to travel and shipping
They're calling for 5G technology to be limited near U.S airports
In an open letter also signed by shipping giants FedEec and UPS, the CEO's wrote with urgency to request a limit on 5G within 2 miles of airport runways as defined by the FAA
The say that "Immediate intervention is needed to avoid significant operational disruption to air passengers, shippers, supply chain and delivery of needed medical supplies"