Airbus and Boeing express 5G interference concerns
Bosses of two of the world's biggest aircraft makers are warning against the rollout of 5G technology
The bosses of Airbus and Boeing – the world's biggest plane makers – are calling on the Biden administration to delay the rollout of 5G telco services.
The executives fear that C-Band spectrum 5G wireless could interfere with aircraft electronics.
In a letter, top executives at Boeing and Airbus warned that the technology could have "an enormous negative impact on the aviation industry."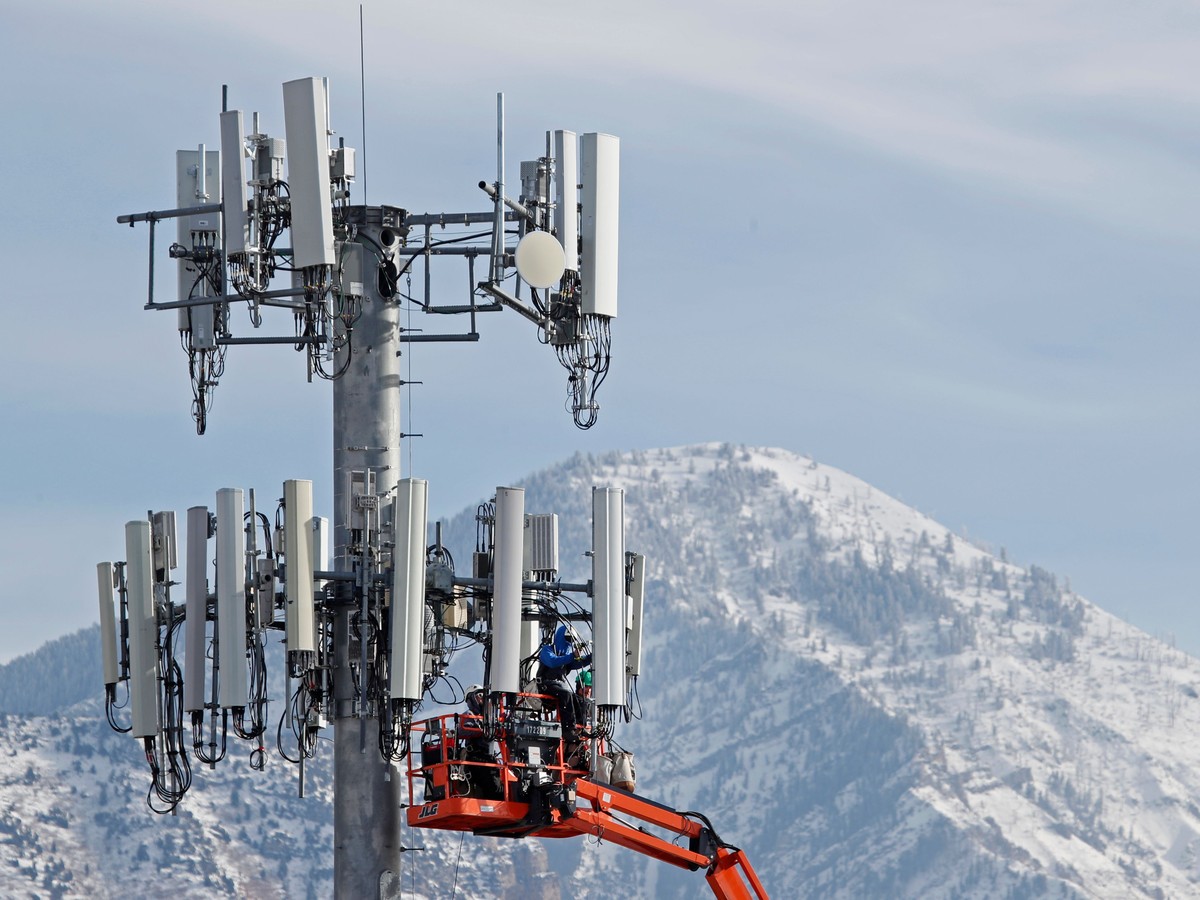 US telco giants AT&T and Verizon are due to deploy 5G services on 5 January
"5G interference could adversely affect the ability of aircraft to safely operate," said the bosses of Boeing and Airbus Americas, Dave Calhoun and Jeffrey Knittel, in a joint letter to US Transportation Secretary Pete Buttigieg.
The letter cited research by trade group Airlines for America which found that if the Federal Aviation Administration's (FAA) 5G rules had been in effect in 2019, about 345,000 passenger flights and 5,400 cargo flights would have faced delays, diversions or cancellations.
The aviation industry and the FAA have raised concerns about potential interference of 5G with sensitive aircraft equipment like radio altitude meters.
This month, the FAA issued airworthiness directives warning 5G interference could result in flight diversions, stating that it would provide more information before the 5 January rollout date.
Elon Musk under fire from shareholders over Twitter deal
Twitter shareholders are filing a lawsuit against billionaire Elon Musk, alleging he manipulated the company's stock for personal gain.
The complaints focus on Musk's conduct after signing the purchase agreement with Twitter's board in April.
It's alleged Musk make statements and sent tweets that put the deal in doubt, and drove Twitter's stocks down.
It comes as the Tesla CEO says the deal "cannot move forward" without more information about automated accounts on the platform.
The lawsuit is a class action proposal brought by a small group of shareholders… they are seeking damages that would be distributed to anyone holding the company's stock.
Twitter has declined to comment on the unfolding case.
Why is Russia and China missing from a vital world economic forum?
Leading economists from around the world have been meeting in Davos this week with two countries being notably absent – Russia and China
Amid a backdrop of fears about recession caused by coronavirus and the war in Ukraine, economic leaders have been gathering for the World Economic Forum.
It's been two years since the world's business and political elite have been allowed to attend the summit in person, due to COVID.
The reunion has been marred with warnings of "dire human consequences" of global slowdowns as the war in Ukraine exacerbates rising inflation.
Central banks have been raising interest rates to try and dampen the rising cost of living but that's now leading to a rise in global inflation.
Russia's attack on Ukraine has also led to a severe disruption of key food supplies of wheat and sunflower oil.
The supply shock is expected to last into next year.
WhatsApp warns users about alerts
WhatsApp is warning all 2 billion users to watch out for new alerts
The popular messaging service is warning users over fresh app danger.
The tech giant is alerting users why unencrypted chats are so risky.
Encryption is a system of encoding and decoding messages.
Not even WhatsApp can read your messages, which makes it difficult for law enforcement.
WhatsApp is showing a fresh warning that reminds users why encryption matters.
The app shows a new footer for end-to-end encryption that shows up at the bottom of your status updates, call history, chats list and devices list.
The pop-up explains what WhatsApp encrypts.
This includes your text and voice messages, video and phone calls, sharing photos, videos, documents and your location, and status updates.