Airbus and Boeing express 5G interference concerns
Bosses of two of the world's biggest aircraft makers are warning against the rollout of 5G technology
The bosses of Airbus and Boeing – the world's biggest plane makers – are calling on the Biden administration to delay the rollout of 5G telco services.
The executives fear that C-Band spectrum 5G wireless could interfere with aircraft electronics.
In a letter, top executives at Boeing and Airbus warned that the technology could have "an enormous negative impact on the aviation industry."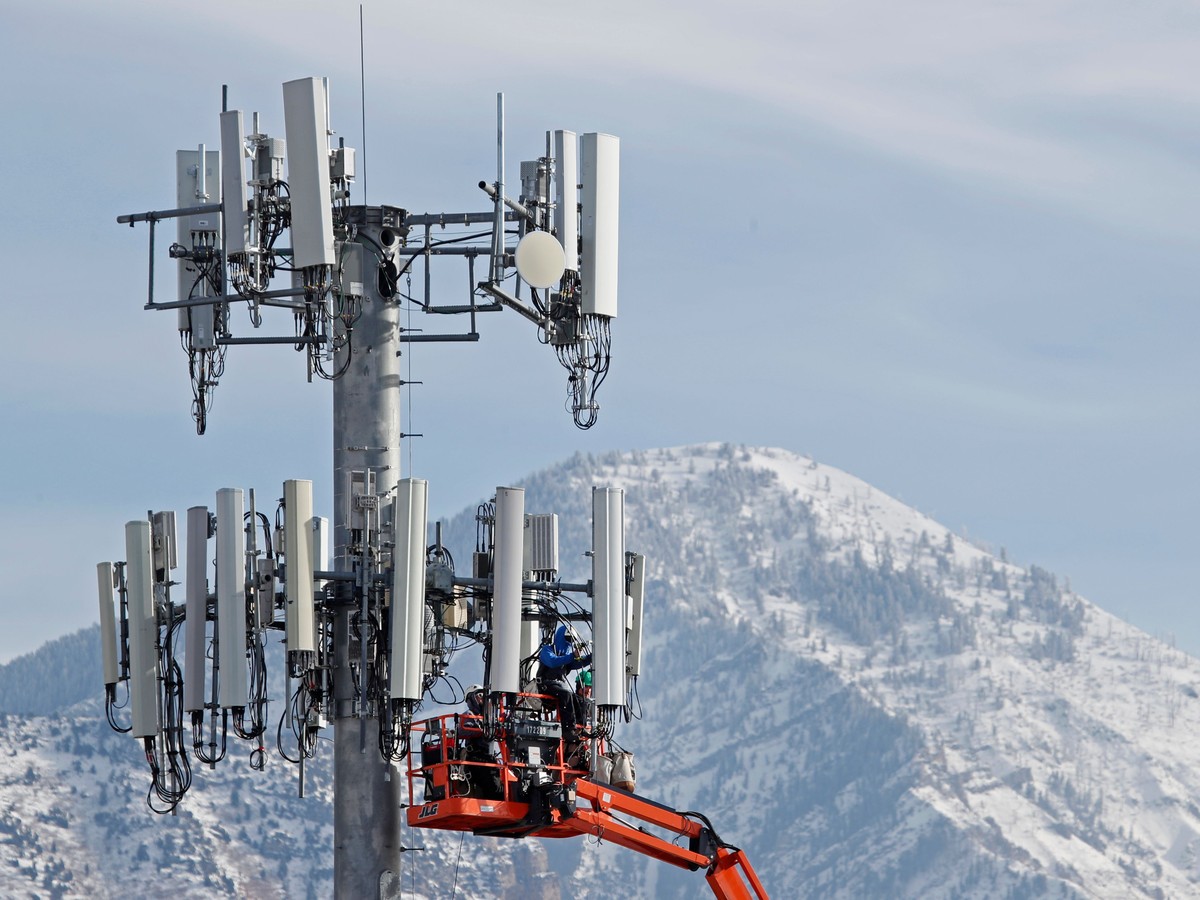 US telco giants AT&T and Verizon are due to deploy 5G services on 5 January
"5G interference could adversely affect the ability of aircraft to safely operate," said the bosses of Boeing and Airbus Americas, Dave Calhoun and Jeffrey Knittel, in a joint letter to US Transportation Secretary Pete Buttigieg.
The letter cited research by trade group Airlines for America which found that if the Federal Aviation Administration's (FAA) 5G rules had been in effect in 2019, about 345,000 passenger flights and 5,400 cargo flights would have faced delays, diversions or cancellations.
The aviation industry and the FAA have raised concerns about potential interference of 5G with sensitive aircraft equipment like radio altitude meters.
This month, the FAA issued airworthiness directives warning 5G interference could result in flight diversions, stating that it would provide more information before the 5 January rollout date.
Tech giants drive global mega-cap surge amid inflation relief
Tech giants have taken the lead in propelling global mega-cap stocks to new heights.
This surge comes as a welcome relief for investors who have been closely monitoring the impact of rising inflation on the financial markets.
The tech sector, including giants like Apple, Amazon, and Microsoft, has been instrumental in driving the rally. These companies have reported robust earnings and strong growth prospects, which has boosted investor confidence. As a result, the market capitalization of these tech behemoths has reached unprecedented levels, contributing significantly to the overall rise in global mega-cap stocks.
The easing of inflationary pressures has played a pivotal role in this resurgence. Central banks' efforts to tame inflation through monetary policy adjustments have begun to bear fruit, reassuring investors and stabilizing financial markets. As concerns over rapidly increasing prices recede, investors have become more willing to invest in mega-cap stocks, particularly in the tech sector, which has demonstrated resilience in the face of economic challenges.
Will the tech giants maintain their momentum and continue to lead the mega-cap surge, or are there potential risks on the horizon?
Real reason bosses want employers back in the office
As the world gradually recovers from the pandemic, employers are increasingly pushing for their staff to return to the office after years of remote work.

The driving force behind this push is the sharp decline in commercial property values, which has left many businesses concerned about their real estate investments.
Commercial property values have plunged in the wake of the pandemic, with many companies downsizing or reconsidering their office space needs.
This has put pressure on employers to reevaluate their remote work policies and encourage employees to return to the office. #featured
Businesses cash in on Black Friday sales
Black Friday, the annual shopping frenzy, has become a global phenomenon rooted in economic strategies.

Retailers deploy various tactics to lure consumers, creating a win-win scenario for both shoppers and businesses.
The concept of Black Friday traces its roots to the United States, where it marks the beginning of the holiday shopping season. Retailers offer significant discounts on a wide range of products to attract a massive customer influx. This strategy, known as loss leader pricing, involves selling a few products at a loss to entice customers into stores, hoping they will buy other items at regular prices.
Retailers also employ the scarcity principle by advertising limited-time offers and doorbuster deals. This sense of urgency compels consumers to make quick decisions, boosting sales.
Furthermore, online shopping has revolutionized Black Friday economics. E-commerce giants use data analytics to customize deals, targeting individual preferences. Cyber Monday, the digital counterpart to Black Friday, capitalizes on the convenience of online shopping. #featured