Airbus and Boeing express 5G interference concerns
Bosses of two of the world's biggest aircraft makers are warning against the rollout of 5G technology
The bosses of Airbus and Boeing – the world's biggest plane makers – are calling on the Biden administration to delay the rollout of 5G telco services.
The executives fear that C-Band spectrum 5G wireless could interfere with aircraft electronics.
In a letter, top executives at Boeing and Airbus warned that the technology could have "an enormous negative impact on the aviation industry."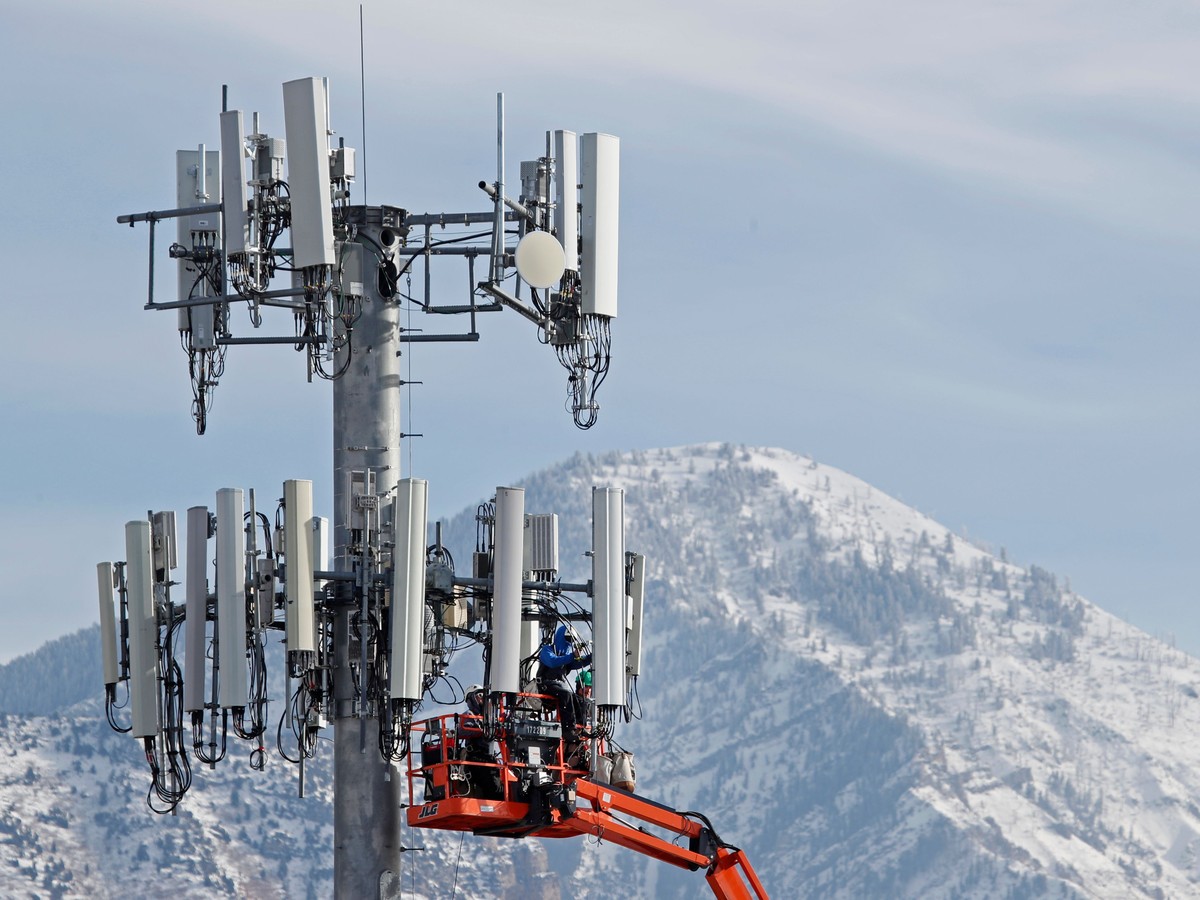 US telco giants AT&T and Verizon are due to deploy 5G services on 5 January
"5G interference could adversely affect the ability of aircraft to safely operate," said the bosses of Boeing and Airbus Americas, Dave Calhoun and Jeffrey Knittel, in a joint letter to US Transportation Secretary Pete Buttigieg.
The letter cited research by trade group Airlines for America which found that if the Federal Aviation Administration's (FAA) 5G rules had been in effect in 2019, about 345,000 passenger flights and 5,400 cargo flights would have faced delays, diversions or cancellations.
The aviation industry and the FAA have raised concerns about potential interference of 5G with sensitive aircraft equipment like radio altitude meters.
This month, the FAA issued airworthiness directives warning 5G interference could result in flight diversions, stating that it would provide more information before the 5 January rollout date.
Did The Simpsons predict Musk's Twitter takeover?
New Twitter boss Elon Musk claims The Simpsons predicted his takeover years ago
Elon Musk has alluded to the fact that The Simpsons predicted his takeover of Twitter in a 2015 episode.
The episode titled "The Musk who fell to Earth" showcases Lisa Simpson feeding birds in a letter box with the label "Home Tweet Home."
During the episode, Musk flies in on his rocket ship before meeting the Simpsons family.
Before Musk leaves, the show throws to the bird house. Lisa Simpson then says "I guess humanity wants its change one bird house at a time."
Fans of the series have been quick to jump on its so-called prediction capabilities. They often draw parallels between the episodes and monumental events in history.
Lovers of the show are convinced it predicted Donald Trump's Presidential run, Disney's purchase of Fox and the 9/11 attacks.
More recently, they're certain the show predicted England and America's 2022 World Cup match in an 1997 episode.
British lawmakers want to fine social media
Social media companies could be fined if they don't remove harmful content, according to a new plan from the UK Government
Lawmakers want to make it illegal to encourage users to harm themselves online.
It's part of a crackdown on online behaviour on content that leads to self harm.
In a statement, Digital Secretary Michelle Donelan said these firms "can no longer remain silent bystanders".
She says they'll face fines for allowing this abusive and destructive behaviour to continue on their platforms."
It follows the death of Molly Russell in 20-17, which sparked concern for harmful content online.
A coroner ruled social media platforms fed her content that "romanticised acts of self-harm".
Sexually explicit materials will also be banned under the new policy.
Twitter adds millions of users after cutting staff
Twitter boss Elon Musk says new user signups to the social media platform are at an "all-time high".
That's despite his recent struggles with a mass exodus of advertisers and users fleeing to other platforms.
Musk says signups to Twitter are averaging over two million per day over the past week.
Reported impersonations on the platform spiked earlier this month, before and in wake of the Twitter Blue launch.
Musk says buying Twitter will speed up his ambition to create an "everything app" called X.
Musk's "Twitter 2.0 The Everything App" will have features like encrypted DMs, longform tweets and payments.