Women will suffer "unspeakable harm" as US withdraws from Afghanistan | Ticker VIEWS
As the US withdraws all remaining troops from Afghanistan, women and girls will bear the brunt of the consequences
As the Biden government withdraws troops from Afghanistan, women and girls are left behind. This month, the Biden government begun evacuating thousands of Afghans who are at risk of retribution for helping US forces. Meanwhile, these discussions have majorly left out the potential ramifications for women and girls across the country.
During its previous rule between 1996 and 2001, the Taliban banned women from working. Girls were also forbidden from attending school after the age of 8.
But the US occupation of Afghanistan has brought Western values to the country – and with it, more freedom for women. This freedom would be unlikely to survive a takeover by the fundamentalist Taliban.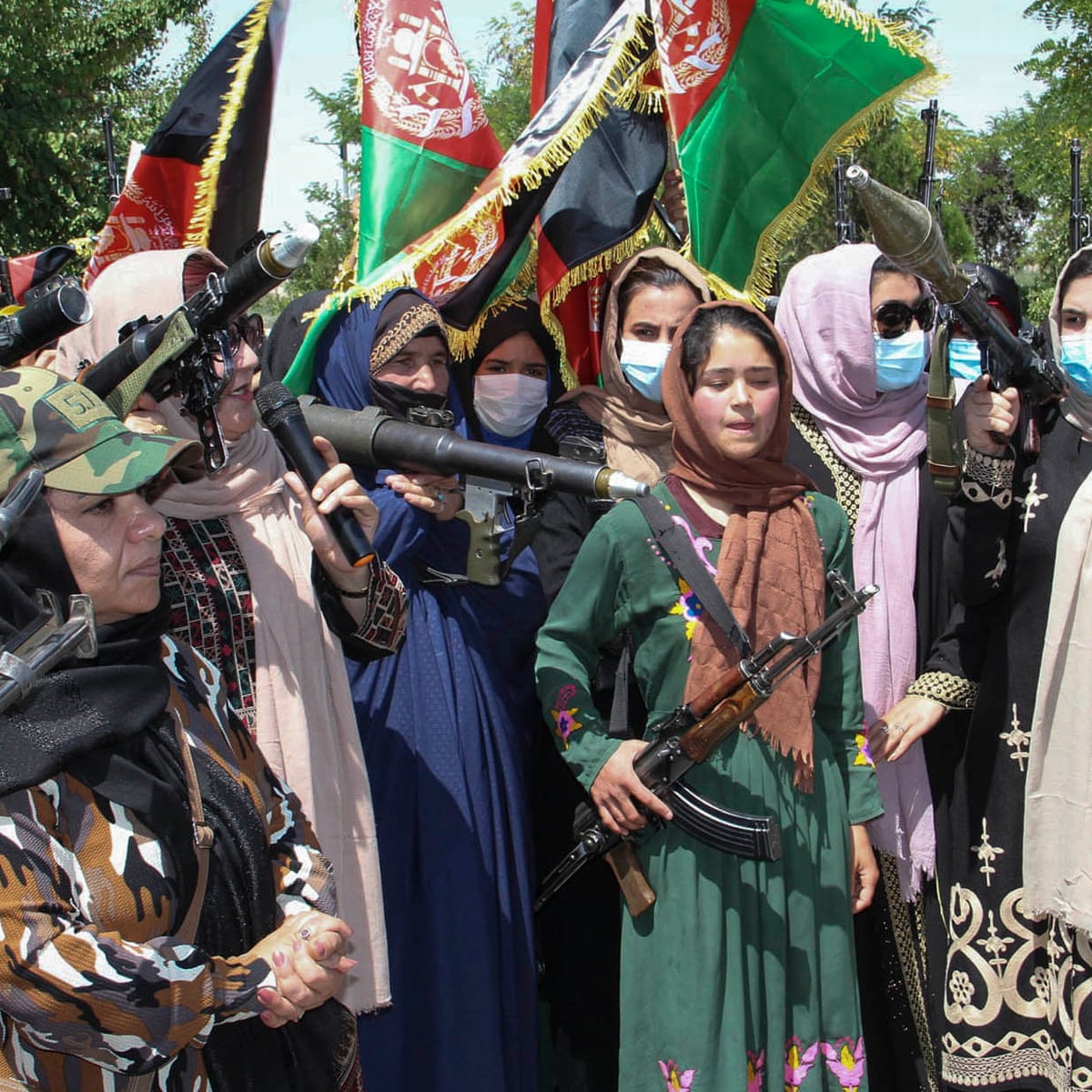 "They'll sell women out just as quickly as anyone else will"
According to 2020 figures from the US Agency for International Development, almost 40% of the roughly 9 million children enrolled in school in Afghanistan are girls. About 100,000 girls are studying at public and private universities, the Afghan Ministry of Higher Education says.
"The second the government comes under a bit of pressure or looks for some negotiating bargaining chip, they'll sell women out just as quickly as anyone else will," said Fatima Ayub, a Washington-based Afghan researcher.
"I'm afraid Afghan women and girls are going to suffer unspeakable harm"

Former US president Bush
"They're just going to be left behind to be slaughtered by these very brutal people," said former US president Bush. "It just breaks my heart". Meanwhile, US Republicans say the country must continue to push western values through soft power around the world.
However, the Taliban's attitude towards women and girls isn't consistent across the board. "There's no clarity. The Taliban mention an 'Islamic framework'. However, there are no details as to what that looks like," said Hosna Jalil, former deputy minister of women's affairs.
This is not to say that Afghan women weren't fighting for their rights before US occupation. One academic and former minister says that Western powers creating an "enabling environment". Muqadessa Yourish, a former deputy minister for commerce and industry and a lecturer at the American University of Kabul says, "it took the risking of Afghan lives to build on these opportunities".
"Those women would have done their work and their struggle irrespective of whether there were Americans, British or other foreigners to help them," she said.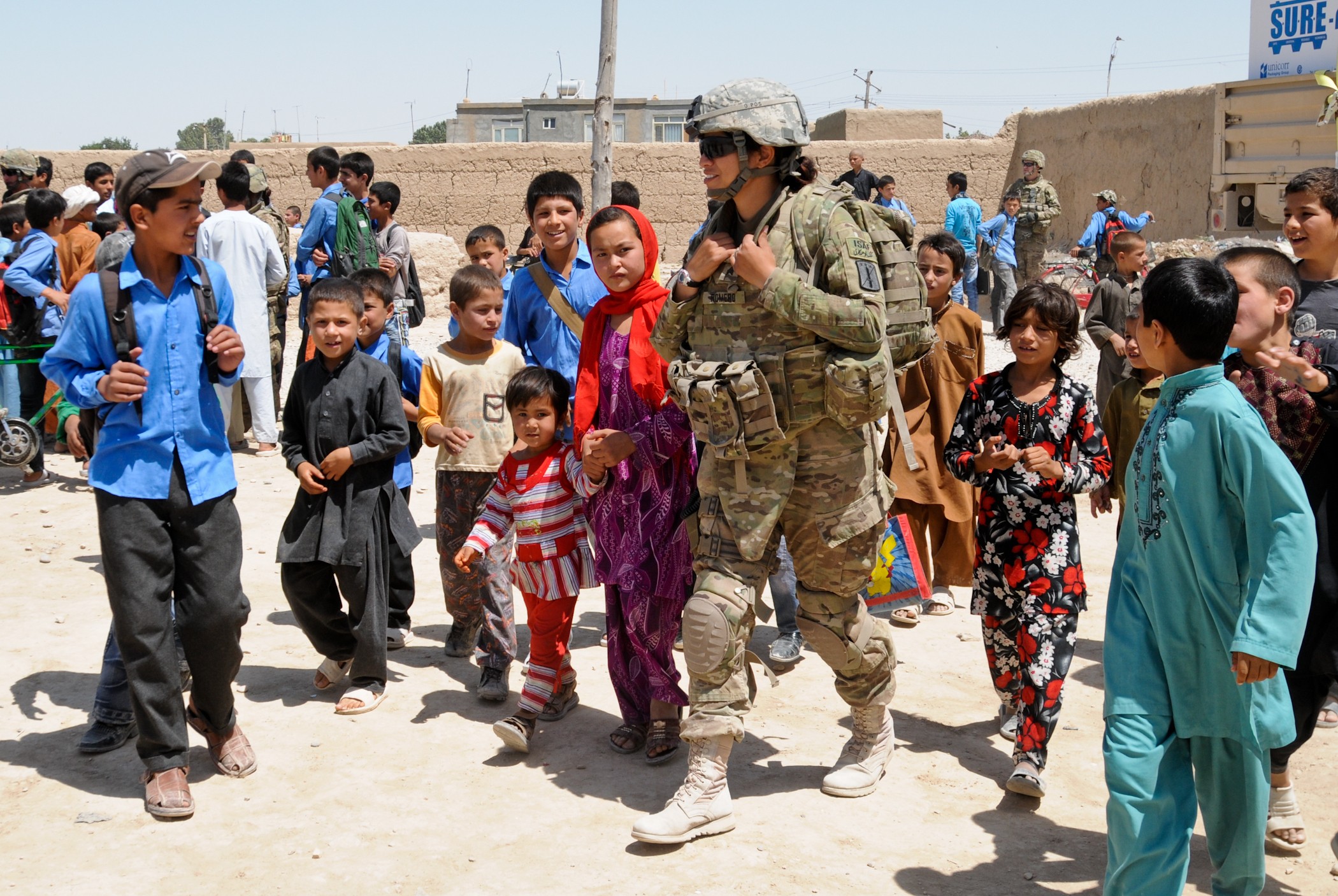 Human rights abuses, horrific violence and corruption
Of course, any gains made in Afghanistan for women came alongside with horrific abuses of power and human rights violations.
Asked if he had "any message" for Afghan women, Biden recounted an encounter years before with an Afghan schoolgirl. She had pleaded for US troops to stay so she could become a doctor.
"It was… it was heartbreaking," Biden said.
Travel bubble bursts between Australia and NZ
New Zealand has suspended its travel bubble with Australia
The nation has halted its travel bubble arrangements for at least eight weeks as Australia continues to battle against the delta variant of COVID-19.
New Zealand Prime Minister Jacinda Ardern fronted the media and stated that "the Delta variant has materially changed the risk profile". 
From 11:59pm tonight, Australians will be unable to travel to New Zealand on a quarantine-free flight
This restriction will be in place for at least the next eight weeks.
The trans-tasman route is already closed to travellers flying into New Zealand from New South Wales, Victoria and South Australia as those states battle COVID-19 outbreaks. 
Constant disruption to trans-Tasman travel bubble
Flights to New Zealand inside the bubble have been paused and restarted as different Australian states have experienced COVID-19 outbreaks. 
"For the next seven days, we will have managed return flights for New Zealanders from all states and territories. 
"National emergency" – Sydney in crisis as COVID cases rise
Sydney has declared a national emergency as COVID-19 cases rise across the Australian city
Sydney and the state of New South Wales is calling on the Australian Federal Government to "refocus the national vaccination strategy".
As the delta variant of the virus spreads throughout the city, Premier Gladys Berejiklian and her government have declared a national emergency.
New South Wales Government officials say that the spreading of the virus is "threatening the safety of other states."

They've encouraged people in virus-ravaged south-western and western Sydney to urgently "do their duty" and get vaccinated against coronavirus.
The Premier has stressed the importance of getting vaccinated as NSW records its highest daily number of COVID-19 cases today.
Meanwhile, Chief Health Officer Dr. Kerry Chant says Australia urgently needs to "correct the mythology about AstraZeneca".
"There is no doubt that if we want to contain this virus and stop it seeping out to other parts of Greater Sydney, stop it impacting our freedom and our economy, but also stop it spreading to other states, we need to have a discussion about refocusing the national vaccination strategy," Premier Gladys Berejiklian said.
The issue will be addressed at today's National Cabinet, she said.
At least 53 of today's NSW cases were infectious in the community
Is a $52 billion boost enough to end a global chip shortage?
As the race to combat the global chip shortage continues the Biden administration is big to end the crisis
US President Joe Biden is preparing to spend $52 billion to boost the worsening shortage of semiconductor chips.
The White House is still waiting for congressional approval on the big spend but is pushing ahead with plans of how to invest the money wisely.
The Commerce Secretary says America "needs to incentivise the manufacturing of chips" if the country wants the crisis to end.
She added that officials have been speaking with the impacted industries on a daily basis which has helped address the shortage from the ground up.
Whilst there have been reports that the sector is gradually improving, but the car manufacturing sector may still be impacted by delays.
Biden recently called for Semiconductor chips to be produced locally in the US, but this company is ignoring his plea.
Semiconductor manufacturer 'Global Foundries' has ignored US President Joe Biden's request for new plants to be built locally amid the global chip shortage.
Construction will begin on the $4 billion Asian plant in 2023. This goes against the Biden administration's wishes to return chip manufacturing to American soil.
The company will join rivals including 'Samsung' and 'Taiwan Semiconductor Manufacturing Co' which are all also trying to address the current chip shortage.
The President has been under increasing pressure to secure a constant supply of this crucial tech that is used in so many modern devices.